Infographics
39.2K Flares Twitter 3K Facebook 109 Google+ 140 StumbleUpon 35.6K Pin It Share 38 38 LinkedIn 191 inShare191 Email -- Email to a friend Buffer 83 39.2K Flares × Infographics are all the rage at the moment – I've been saying this for a while now and it's great to see that they're still as popular as when they first burst into the social scene. People love them as they are full of value, they are educational, quick to read and entertaining. But you probably already know that and already have an infographic in the pipeline, just waiting to share it with the world.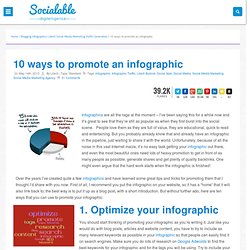 Socialable - A Leading Global Social Media Marketing Agency
Infographics are popular. They offer the ability to transmit information in a more digestible form than blocks of text and they're particularly good for explaining ideas. They are especially popular on image-driven social media platforms such as Pinterest, Flickr, and Google+. So what makes a good infographic?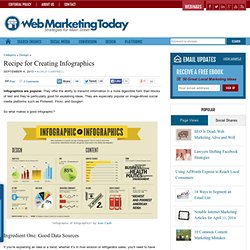 Recipe for Creating Infographics
Breaking Down GE's Social Media Success [INFOGRAPHIC]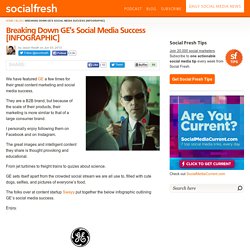 by Jason Keath on Jun 03, 2013 We have featured GE a few times for their great content marketing and social media success. They are a B2B brand, but because of the scale of their products, their marketing is more similar to that of a large consumer brand. I personally enjoy following them on Facebook and on Instagram. The great images and intelligent content they share is thought provoking and educational. From jet turbines to freight trains to quizes about science.
10 Ways To Promote An Infographic | Socialable
Embed this Infographic: <a href="https://www.boltinsurance.com/news/miscellaneous/keeping-customers-happy-infographic" onclick="javascript:_gaq.push(['_trackEvent','outbound-article','http://www.boltinsurance.com']);"><img src="http://www.boltinsurance.com/MarketingSite/wp-content/uploads/2013/01/driven_to_distraction_infographic.jpg" alt="keeping customers happy infographic customer service" width="800" border="0" /></a><br />Via: <a href="http://www.boltinsurance.com/" onclick="javascript:_gaq.push(['_trackEvent','outbound-article','http://www.boltinsurance.com']);">BOLT Insurance</a> Keeping customers happy is key to keeping your business alive and profitable. Effective, responsive, proactive customer service could mean the difference between success and failure for your business.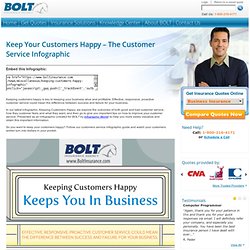 Keeping Customers Happy Infographic - Customer Service - Bolt Insurance
Mobile-Payment-Processor-Market.jpg (JPEG Image, 960x2400 pixels) - Scaled (26
Super Basic Social Media Checklist For Businesses #Infographic | Effective Inbound marketing practices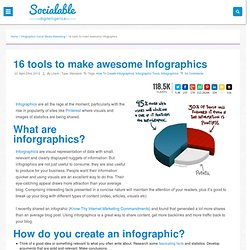 Lilach Lilach is the founder and driving force behind Socialable, and highly regarded on the world speaker circuit. Forbes and Number 10 Downing Street have even been graced by her presence! In a nutshell, she's a hugely connected and highly influential serial entrepreneur – the embodiment of Digitelligence.Listed in Forbes as one of the top 20 women social media power influencers and likewise as one of the top social media power influencers, she is one of the most dynamic personalities in the social media market, she actively leverages ethical online marketing for her clients and for Socialable.
faceybooks-full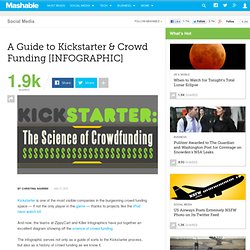 Kickstarter is one of the most visible companies in the burgeoning crowd funding space — if not the only player in the game — thanks to projects like the iPod nano watch kit. And now, the teams at ZippyCart and Killer Infographics have put together an excellent diagram showing off the science of crowd funding. The infographic serves not only as a guide of sorts to the Kickstarter process, but also as a history of crowd funding as we know it.
A Guide to Kickstarter and Crowd Funding [INFOGRAPHIC]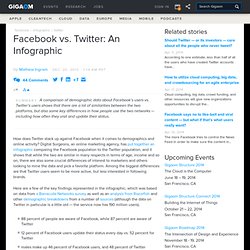 How does Twitter stack up against Facebook when it comes to demographics and online activity? Digital Surgeons, an online marketing agency, has put together an infographic comparing the Facebook population to the Twitter population, and it shows that while the two are similar in many respects in terms of age, income and so on, there are also some crucial differences of interest to marketers and others looking to mine the data and pick a favorite platform. Among the biggest differences are that Twitter users seem to be more active, but less interested in following brands. Here are a few of the key findings represented in the infographic, which was based on data from a Barracuda Networks survey as well as an analysis from Razorfish and other demographic breakdowns from a number of sources (although the data on Twitter in particular is a little old — the service now has 190 million users).
Facebook vs. Twitter: An Infographic: Tech News «
Killer Infographic — elysa says
What a difference two years makes. Graphic by: Amanda Buck Officially, the Great Recession lasted from December 2007 to June 2009. A mere 18 months—about average, as recessions go. Yet if the trauma this time feels deep and lasting, that may be because, as the figures on these pages show, so many disruptions have upended national life at once. Millions of Americans have lost their jobs, nearly every state faces a budget shortfall, and hundreds of banks have shut their doors.
How the Recession Changed Us - Magazine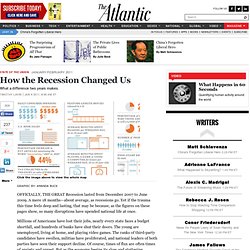 Social Media Growth Statistics
Interactive Infographic Visualizes Twitter Ecosystem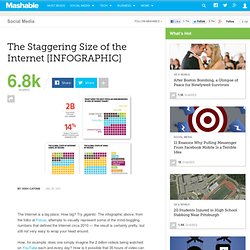 The Internet is a big place. How big? Try gigantic. The infographic above, from the folks at Focus, attempts to visually represent some of the mind-boggling numbers that defined the Internet circa 2010 — the result is certainly pretty, but still not very easy to wrap your head around. How, for example, does one simply imagine the 2 billion videos being watched on YouTube each and every day?
The Staggering Size of the Internet [INFOGRAPHIC]