Colour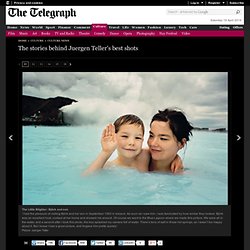 The Little Blighter: Björk and son 'I had the pleasure of visiting Björk and her son in September 1993 in Iceland. As soon as I saw him, I was fascinated by how similar they looked. Björk was an excellent host, cooked at her home and showed me around. Of course we went to the Blue Lagoon where we made this picture.
The stories behind Juergen Teller's best shots
Elliott Erwitt, Coloring Outside the Lines
HELMUT NEWTON: "COLOR"
ANTOINE D'AGATA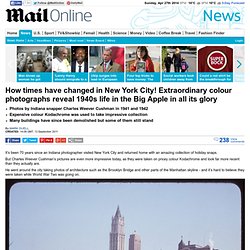 New York City photos by Charles W. Cushman reveal 1940s life in the Big Apple
Photos by Indiana snapper Charles Weever Cushman in 1941 and 1942Expensive colour Kodachrome was used to take impressive collectionMany buildings have since been demolished but some of them still stand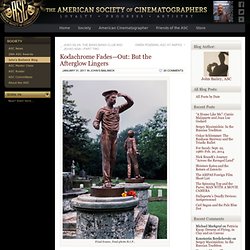 Final frame, final photo R.I.P.. This is the last photograph on the last roll of Kodachrome film manufactured by Kodak. It was taken by National Geographic photojournalist Steve McCurry with his trusty Nikon F, the camera on which for decades he loaded thousands of 36 exposure rolls of the 35mm color-transparency film.
The ASC: Kodachrome Fades—Out: But the Afterglow Lingers « John Bailey's Bailiwick
HELEN LEVITT: "COLOR" (1971-1981
Stephen Shore | Leg of Lamb
Some work by Stephen Shore
Paul Delaroche | The Execution of Lady Jane Grey | NG1909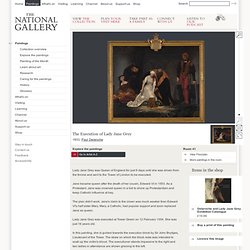 Lady Jane Grey was Queen of England for just 9 days until she was driven from the throne and sent to the Tower of London to be executed.
In the late 1930s and early 1940s, a German photographer and ardent Nazi named Hugo Jaeger enjoyed unprecedented access to the Third Reich's upper echelon, traveling with Adolf Hitler to massive rallies and photographing him at intimate parties and in quieter, private moments. The photos made such an impression on the Führer that Hitler famously declared, upon first seeing Jaeger's work: "The future belongs to color photography." But beyond merely chronicling Hitler's ceaseless travels, Jaeger also documented the brute machinery of the Reich, including the Nazi invasion of Poland in 1939.
Kutno WWII | The Brink of Oblivion: Inside Nazi-Occupied Poland, 1939-1940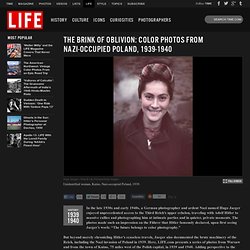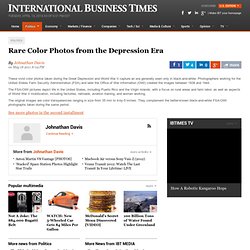 Rare Color Photos from the Depression Era
These vivid color photos taken during the Great Depression and World War II capture an era generally seen only in black-and-white. Photographers working for the United States Farm Security Administration (FSA) and later the Office of War Information (OWI) created the images between 1939 and 1944.
Home : I BARELY REMEMBER _____________
Posted Jul 26, 2010 Share This Gallery inShare323
America in Color from 1939-1943 - Plog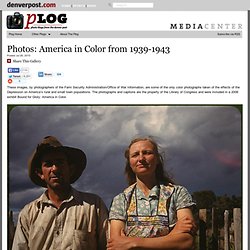 continuing to look at West Coast photographers…. Alex Prager's imagery can only be a product of growing up in Los Angeles and being surrounded by a culture of cinematic references and plastic surgery. Armed with a trunk load of wigs, false eyelashes, and Tippi Hedren inspired ensembles, Alex has created two bodies of work that are the love children of Alfred Hitchcock and Tina Louise in The Stepford Wives. Polyester, and her new series, The Big Valley, showcase young beautiful women in heightened movie still environments.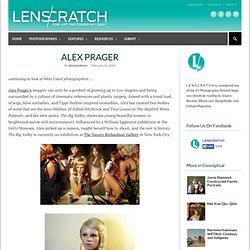 Alex Prager
Joel Meyerowitz Black and White in Color
"Who in the rainbow can draw the line where the violet tint ends and the orange tint begins? Distinctly we see the difference of the colors, but where exactly does the one first blendingly enter into the other?
The crayola-fication of the world: How we gave colors names, and it messed with our brains (part I) | Empirical Zeal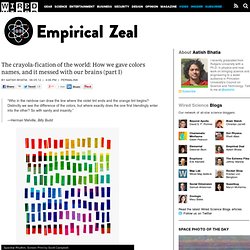 Visual: movie poster color schemes, from 1914 to 2012 - Miramax
Software engineer Vijay Pandurangan recently analyzed color data from over 35,000 movie posters, in an attempt to test his theory that most posters have, over time, become darker and bluer. His findings, represented above, seem to support his theory.
Color is an essential part of how we experience the world, both biologically and culturally. One of the earliest formal explorations of color theory came from an unlikely source — the German poet, artist, and politician Johann Wolfgang von Goethe, who in 1810 published Theory of Colours (public library; public domain), his treatise on the nature, function, and psychology of colors. Though the work was dismissed by a large portion of the scientific community, it remained of intense interest to a cohort of prominent philosophers and physicists, including Arthur Schopenhauer, Kurt Gödel, and Ludwig Wittgenstein.
Goethe on the Psychology of Color and Emotion
Before and After D-Day: Rare Color Photos From England and France, 1944
It's no mystery why images of unremitting violence spring to mind when one hears the deceptively simple term, "D-Day." We've all seen — in photos, movies, old news reels, and usually in grim black-and-white — what happened on the beaches of Normandy (codenamed Omaha, Utah, Juno, Gold and Sword) as the Allies unleashed their historic assault against German defenses on June 6, 1944. But in color photos taken before and after the invasion, LIFE magazine's Frank Scherschel captured countless other, lesser-known scenes from the run-up to the onslaught and the heady weeks after: American troops training in small English towns; the French countryside, implausibly lush after the spectral landscape of the beachheads; the reception GIs enjoyed en route to the capital; the jubilant liberation of Paris itself. [MORE: See all of LIFE.com's World War II galleries.]