Film & Animation
soylent green - the scene
The Tree of Life Movie Trailer Official (HD)
Fanny and Alexander Prologue
Tarkovsky's "Sacrifice": End Credits Music on Vimeo
Paradjanov - Sayat Nova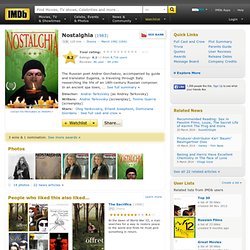 Edit
Nostalghia (1983
Max Manus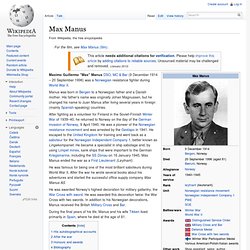 Maximo Guillermo "Max" Manus DSO, MC & Bar (9 December 1914 – 20 September 1996) was a Norwegian resistance fighter during World War II. Manus was born in Bergen to a Norwegian father and a Danish mother.
A Man Of War: Max Manus - Trailer
De Nederlandse animatiestudio Blender Institute heeft de animatiefilm Sintel op internet geplaatst. De 15 minuten durende film, die legaal verspreid mag worden, is door veertien animatoren gemaakt met het opensource-pakket Blender 2.5. Sintel is een fantasy-animatie en gemaakt door het in Amsterdam gevestigde Blender Institute, de animatiestudio die enkele jaren geleden Big Buck Bunny uitbracht.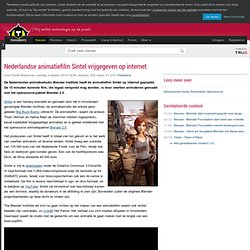 Nederlandse animatiefilm Sintel vrijgegeven op internet
Orson Welles on Privacy, the Passport and Personal Rights | The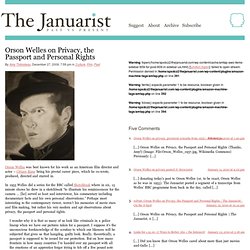 Orson Welles was best known for his work as an American film director and actor – Citizen Kane being his pivotal career piece, which he co-wrote, produced, directed and starred in.