3D CGI
How to Create a Post Apocalyptic Environment by Andrew Price
Digital Matte Painting is a huge creative field that can add wonder and excitement to static film shots.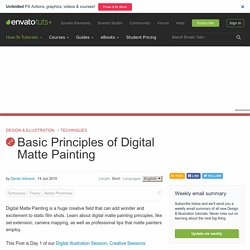 Basic Principles of Digital Matte Painting
brave rabbit
Looking for disc files?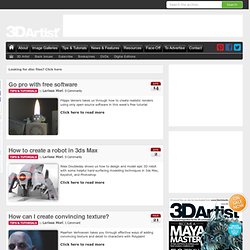 Tips & Tutorials | 3D Artist
How to Draw the Head From Any Angle | Stan Prokopenko's Blog
The Basic Forms To draw the head from any angle you must first understand its basic structure. Look past all the distracting details and visualize the underlying forms.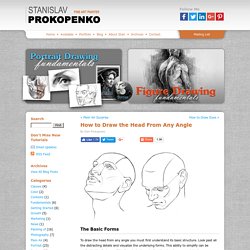 Genuine Reviews of Softwares , Training DVD's
unnamed pearl
03-01-2014 After Effects 108 Estelas de partículas sin plugins externos Categoria: Cine. Subategoria: Especial.Software: After Effects.
Baking Ambient Occlusion, Color And Light Maps In Maya Using Mentalray
In this tutorial you'll learn how to bake an Ambient Occlusion map, as well as a Color & Light map inside Maya using Mentalray. Ranjit will first guide you through the process of setting up and rendering the AO map using a character model for demonstration.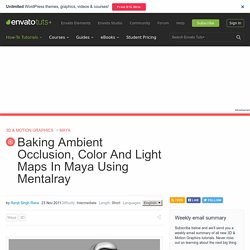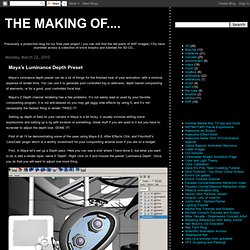 Maya's luminance depth preset can do a lot of things for the finished look of your animation, with a minimal expense of render time.
Maya's Luminance Depth Preset
How to use Depth of Field Effect in After Effects?
Photohop Tutorials - CG Resource - 3D Modeling | DigiNum
3D artists portal, 3d animation and 3d modeling tutorials, free textures and photos, 3d jobs
Cinema 4D
amvproduction.com
CGTutorials.com - The Pillar of Computer Graphics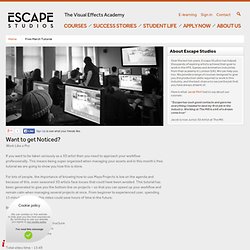 Escape Studios | March's Free Tutorial: Maya Projects
Work Like a Pro
luGher3d Maya Resources
CGTutorials.com - The Pillar of Computer Graphics
Creative COW - Creative Communities of the World
Maya 3D Animation Tutorials at Tutorial Hero
Guias o Manuales gratis, Tutoriales gratis, aprender gratis, trucos en español o castellano.
Wickeido | El blog de Wick
Home
3D Tutorials, 3D modeling tutorials and CG Tutorials.
Tutoriales - Buscador de Tutoriales Gratis - Los mejores Tutoriales en Espa�ol e Ingles.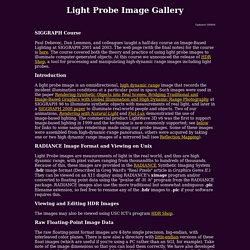 Updated 10/9/04 SIGGRAPH Course Paul Debevec, Dan Lemmon, and colleagues taught a half-day course on Image-Based Lighting at SIGGRAPH 2001 and 2003.
Light Probe Image Gallery
Creative Crash : High Quality 3D Models, Scripts, Plugins and More! :
Cinema 4D Tutorials Index
Alias Maya Tutorials
3D - Training - Tutorials, workshops, helps, tips & tricks for your 3D skills in Design, Animation, Compositing, Production, Effects, Lighting, Modeling, Rendering, Texturing & Mapping ...