GIMP tutorials
The GIMP is a very powerful, open source digital image editing application that rivals its commercial counterpart – Adobe Photoshop. Open source alternatives are great not only because they're free, but because of the helpful community that typically surrounds them. One of the quickest ways to pick up something new is by watching video tutorials. With that concept in mind, I've collected 25 awesome GIMP video tutorials geared to get you started, get you familiarized, and get you inspired. If you're intrigued to try out GIMP after watching some of these videos, you can grab GIMP from their download page.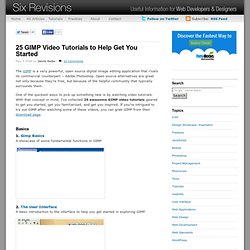 Gimp Tutorials
GNU Image Manipulation Program Skip to page contents [ News | Screenshots | Features | Downloads | Documentation | Get Involved ][ Plug-in Registry | GIMP Development ] [ Donations ] [ Tutorials [Beginner | Intermediate | Expert | Photo Editing | Web | Script Authoring] Beginner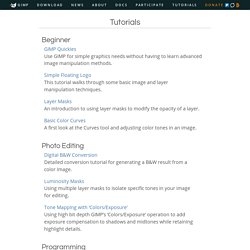 Today, most businesses want a website.
Skip to content Dennis Plucinik's Web Design Blog Just another WordPress site advertisements Follow Me