Headphone audio
500GB High Resolution DSD Audio Music Player System - HAPS1/ Review
Grado Headphones Shirt Shop
AEDLE - High-end Audio Accessories
U-Turn Audio
Forza AudioWorks
Google Translate
Pelican MicroCases from Pelican-Case.com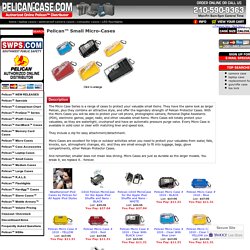 The Micro Case Series is a range of cases to protect your valuable small items.
High Definition Tape Transfers
Red Wine Audio – battery powered purist hi-fi
b>RFI/EMI Protection Caps</b>
Paradox Audio - Home
MS-AK100 [Engine by iGetWeb.com]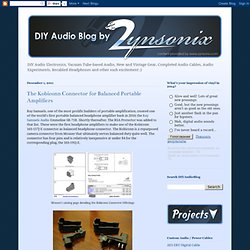 Ray Samuels, one of the most prolific builders of portable amplification, created one of the world's first portable balanced headphone amplifier back in 2010; the Ray Samuels Audio Emmeline SR-71B.
DIY Audio Electronics from Zynsonix.com: The Kobiconn Connector for Balanced Portable Amplifiers
BTG-Audio
Mad Dog Headphone Store
Double Helix Cables, Custom OCC Copper Cables for every audio system...
Home Page | InnerFidelity
GRADO ONYX MANTA | Turbulent Labs
NOTESIntroducing our flagship headband, the Onyx manta.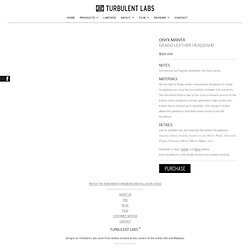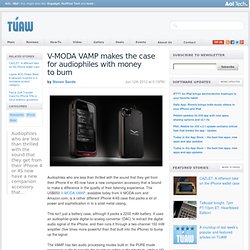 Audiophiles who are less than thrilled with the sound that they get from their iPhone 4 or 4S now have a new companion accessory that is bound to make a difference in the quality of their listening experience. The US$650 V-MODA VAMP, available today from V-MODA.com and Amazon.com, is a rather different iPhone 4/4S case that packs a lot of power and sophistication in to a solid metal casing.
V-MODA VAMP makes the case for audiophiles with money to burn
Vampeo
Shopping Cart
Welcome to Bottlehead.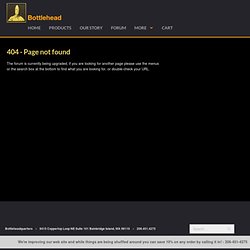 Thunderpants Headphones
CEntrance -> Home
Symphones.ca - Home - Grado and Alessandro Upgrades
Schiit Audio — Headphone amps and DACs, made in USA.
睿志音响
ALO audio
News - Ray Samuels Audio
Audeze |
Headfonia: Dynamics, Orthodynamics, Electrostatics, and In-Ears Headphone Comparisons and Reviews.
www.thunderpantstp1.com
Ohrenholz
Head-Fi.org - Headphone forums and reviews for audiophiles
Woo Audio High-End Tube Amplifiers - The Sound of Excellence