Bread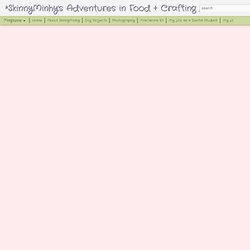 Twisted Cinnamon Bread | *SkinnyMinhy's Adventures in Food Land*
What a week it's been... I've been frantically trying to complete some of my goals I had for myself this quarter, and I think I will actually succeed for once. This was the last week of this quarter, which means.. only 3 more quarters of dental school left! yikes... 75% donezo.
I must begin by saying where the recipe originated, if in fact it originated anywhere...really. I think bread has been baked for centuries using flour, salt, water, and yeast or other form of leavening. As far as I know the recipe for "No-Knead" bread dough was printed in the New York times. I don't know what month, day, or year. The originator is Jim Lahey of Sullivan Street Bakery. That's all I know.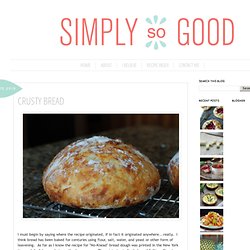 Falafel loaf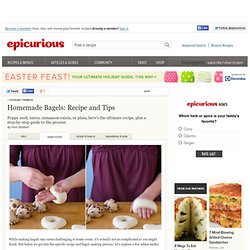 While making bagels may seem challenging to home cooks, it's actually not as complicated as you might think. But before we get into the specific recipe and bagel-making process, let's explore a few urban myths: Do You Need a Special Type of Flour to Make Bagels?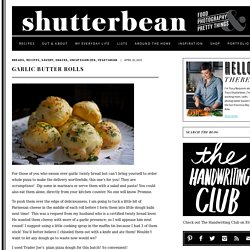 For those of you who swoon over garlic twisty bread but can't bring yourself to order whole pizza to make the delivery worthwhile, this one's for you! They are scrumptious! Dip some in marinara or serve them with a salad and pasta! You could also eat them alone, directly from your kitchen counter. No one will know.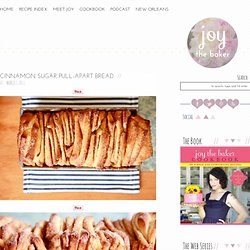 I'm sorry. I know it's Monday morning and you probably came here for some pretty pictures of food that you could glance at, and then move on with your day… and here I go thrusting warm, soft cinnamon sugar bread in your face. It's not fair. I know it's not fair. I know that now you're craving cinnamon rolls, and cream cheese frosting and chili fries and hot dogs.
September 23, 2011 | Print | E-mail | Filed under bread , pumpkin Monkey bread. It's almost as much fun to say as it is to eat, and with the arrival of autumn, I couldn't stop thinking about taking my usual recipe and kicking it up a notch with the addition of pumpkin – so, of course, I did. Making monkey bread has always brought with it feelings of nostalgia for me, which makes it one of my favorite sweets to share with family and friends.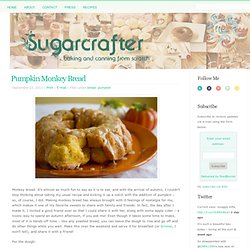 I blindly made this bread for a dinner that I had been looking forward to for a long time. To be honest, I made this wrap-style bread myself (instead of buying it) because there isn't a good bakery close to me and I didn't want to eat cardboardy, stale pitas for dinner. My hopes weren't very high for this bread – it was more like a means to an end. But all of that changed. When I tasted it.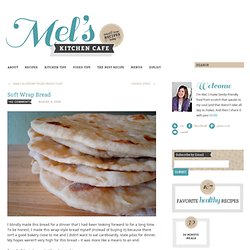 Soft Wrap Bread