Web Ecosystem
First Instance of iOS App Store Malware Detected, Removed | Gadget Lab
It has not been a good day for the App Store.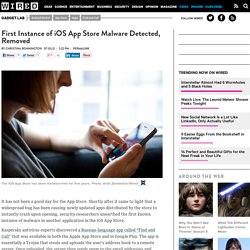 Curation: How the Global Brain Evolves | Underwire
Photo: Travis Morgan/Flickr By Eliot Van Buskirk, Evolver.fm
KPCB Internet Trends 2012
Posted in Tech blog on January 17th, 2012 by Pingdom
Last week, we hosted our IGNITION: Future of Media conference in New York. To kick off the conference, our BI Intelligence team--Pascal-Emmanuel Gobry, Eleanor Miller, Alex Cocotas, and I--put together a deck on the current trends in the digital media business.
Welcome To The Future Of Media [IGNITION DECK]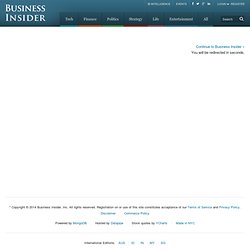 In a talk with Erick Schonfeld at Disrupt a couple weeks ago, we talked about what is coming next for the Internet.
Investing In The Cultural Revolution
Mary Meeker's annual Internet Trends report
Internet Trends 2010 by Morgan Stanley Research
Internet, c'est quoi ?
Internet, c'est quoi ?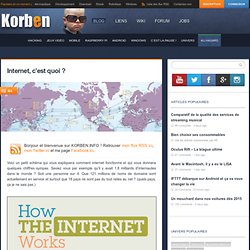 The Business of Big Data - IA Ventures
Learning from others failures
LAUNCH -
Pq je suis pas né 10 ans plus tot...? :)
Yahoo! announced this morning that it is adding Facebook Connect across many of its properties. This afternoon Google Friend Connect announced the inclusion of Twitter as a top-level log-in option. These moves will be convenient for users, but may not be good for the future of the web. People have always said that Google does what's good for the web, because what's good for the web is good for Google.
Identity Wars: Google & Yahoo! Bow to Facebook & Twitter