Fanfare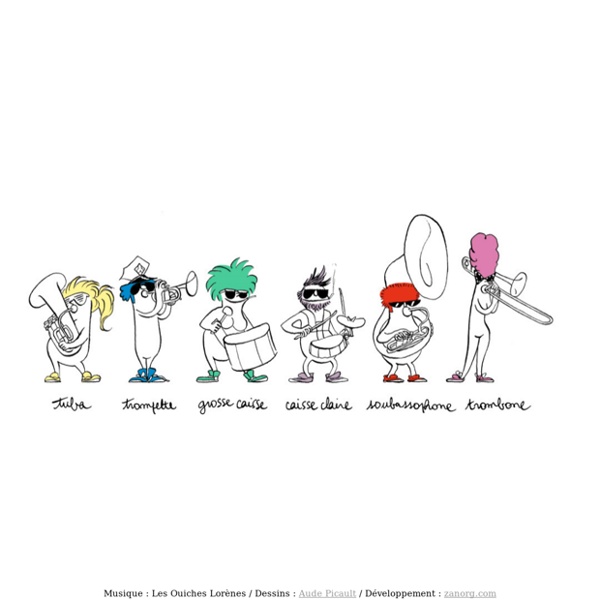 http://www.audepicault.com/fanfare/fanfare.htm
Cool Music Creation Sites • Coding, Art, Ect • Music • News to Share • Fun Media Experimente
Radar" by Hakim El Hattab From the Author: An experiment with real-time audio synthesis. Click on pins to made them resonate with the radar wave, click again to disable. Use the sequencer on the right to rotate between 1-10 notes. Download Please note that Scriptographer currently still is beta software. By downloading it from this page, you agree to these terms: The Scriptographer software is provided to you "as is", and we make no express or implied warranties whatsoever with respect to its functionality, operability, or use, including, without limitation, any implied warranties of merchantability, fitness for a particular purpose, or infringement. We expressly disclaim any liability whatsoever for any direct, indirect, consequential, incidental or special damages, including, without limitation, lost revenues, lost profits, losses resulting from business interruption or loss of data, regardless of the form of action or legal theory under which the liability may be asserted, even if advised of the possibility or likelihood of such damages. After downloading, please read the installation instructions. Scriptographer Version 2.9
ocenaudio audio editor ocenaudio is available for all major operating systems: Microsoft Windows, Mac OS X and Linux. Native applications are generated for each platform from a common source, in order to achieve excelent performance and seamless integration with the operating system. All versions of ocenaudio have a uniform set of features and the same graphical interface, so the skills you learn in one platform can be used in the others. To assist ocenaudio development, a powerful toolset of audio editing, analysis and manipulation called Ocen Framework was created. ocenaudio is also based on Qt framework, a well known library for cross-platform development.
Black macaque takes self-portrait: Monkey borrows photographer's camera By Daily Mail Reporter Created: 10:08 GMT, 4 July 2011 To capture the perfect wildlife image, you usually have to be in exactly the right place at precisely the right time. But in this instance, David Slater wasn't there at all and he still got a result. Visiting a national park in North Sulawesi, Indonesia, award-winning photographer Mr Slater left his camera unattended for a while. It soon attracted the attention of an inquisitive female from a local group of crested black macaque monkeys, known for their intelligence and dexterity. Fascinated by her reflection in the lens, she then somehow managed to start the camera.
Daniel Puhe, Interactive/Motion About A love for cutting-edge interactive experiences, background in communication design. Likes things that look gorgeous, behave nicely and make sense. Specialities: MACCHINA I" by 5013 From the Author: An infinitely random music box. Built using the latest and greatest Web Audio API technologies! ... which means that it only works on Chrome/Chromium. Sorry, Mozilla guys! 150 Promocodes! [iPhone, iPad, Giveaway] - Happy Birthday @creativeapps! CAN is two years old tomorrow and we have a "few" promocodes to share with you, in fact the 157 of them. Many thanks to all the developers and artists who have submitted their app codes for this giveaway. Please note that they are single use only and currently work in the US only (Apple decision). If you enter the code and it doesn't work, someone else was faster than you. How to use the codes (US Only / if not see here): iTunes on the Desktop: To use the codes, open iTunes, log-in, click on the arrow in the top right corner and go to "Redeem".
Audacity audio editor Audacity is available for Windows®, Mac®, GNU/Linux® and other operating systems. Check our feature list, wiki, and forum for more information. 05 février 2014: Audacity Unconference (AU14) Further to our recent announcement, our planned "Audacity Unconference (AU14)" will now take place on 11th and 12th July 2014 at UCLan in Preston, England. Bookings are now being taken.
HTML • Divers trucs sympas • robsonfernandez • Cool Websites • games • DIY • Creación Online • Sites • reachrommell • Music • Interessante • Blēņas • Arte • online musical toys • créations musicales • JOCS MUSICALS • pépites