Fanfare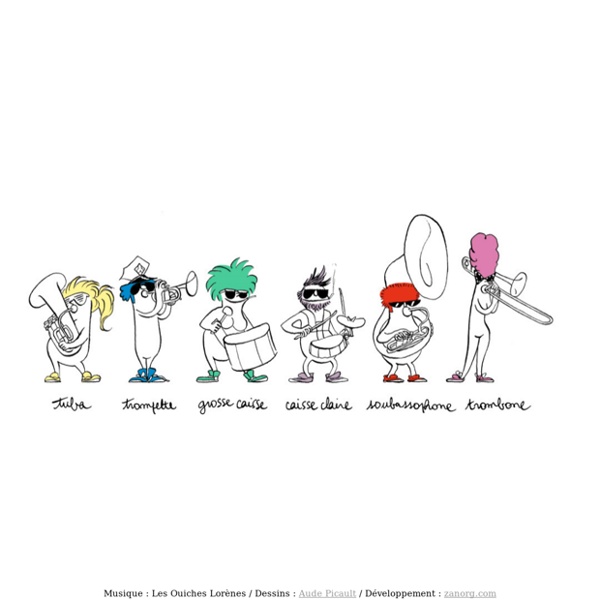 http://www.audepicault.com/fanfare/fanfare.htm
créations musicales • pépites • JOCS MUSICALS • News to Share • Fun apps
son généré sur une logique cellulaire New! If you like Otomata, check out my new instrument Circuli by clicking here! Update: Click here to get Otomata for your iPhone / iPod / iPad! Flush Tracker - World Toilet Day MENTIONS LEGALES www.flushtracker.com Ces mentions légales ont vocation à vous informer des conditions d'utilisation du site que vous visitez actuellement, à savoir www.flushtracker.com ci-après dénommé « Flush Tracker » Ce site est édité par UNILEVER France, Société par actions simplifiées au capital de 28 317 129 €, immatriculée au Registre du Commerce et des Sociétés de Nanterre sous le numéro B 552 119 216, et dont le siège social est situé au 23 rue François Jacob, 92842 Rueil-Malmaison Cedex En accédant et en naviguant sur ce site, vous êtes présumé, en votre qualité d'utilisateur, connaître les conditions d'utilisation du site www.flushtracker.com ainsi que les conditions spécifiques relatives à certains services de ce site, et vous en acceptez les conditions sans limitation ni réserve.
REPETEIX LA MELODIA What name do you wat to represent you here? Black macaque takes self-portrait: Monkey borrows photographer's camera By Daily Mail Reporter [datecreated] To capture the perfect wildlife image, you usually have to be in exactly the right place at precisely the right time. But in this instance, David Slater wasn't there at all and he still got a result. Visiting a national park in North Sulawesi, Indonesia, award-winning photographer Mr Slater left his camera unattended for a while. It soon attracted the attention of an inquisitive female from a local group of crested black macaque monkeys, known for their intelligence and dexterity. Fascinated by her reflection in the lens, she then somehow managed to start the camera.
Thinking Machine 4 Thinking Machine 4 explores the invisible, elusive nature of thought. Play chess against a transparent intelligence, its evolving thought process visible on the board before you. The artwork is an artificial intelligence program, ready to play chess with the viewer. If the viewer confronts the program, the computer's thought process is sketched on screen as it plays. A map is created from the traces of literally thousands of possible futures as the program tries to decide its best move. Those traces become a key to the invisible lines of force in the game as well as a window into the spirit of a thinking machine. chef d'orchestre - mur de vidéos sonores In Bb 2.0 is a collaborative music and spoken word project conceived by Darren Solomon (website / twitter) and developed with contributions from users. The videos can be played simultaneously -- the soundtracks will work together, and the mix can be adjusted with the individual volume sliders. Learn more in the FAQ. You may also enjoy marker/music, another music, video and spoken word project, produced in collaboration with NSU in South Dakota. Contact!
Scrum, Agilité et Rock'n roll Lors de la planification de sprint, l'équipe se met d'accord avec le Product Owner sur une liste de stories. Elle identifie le travail à faire pour réaliser ces stories, travail qui est enregistré sous forme de tâches. Cela présente l'avantage de permettre à l'équipe de connaitre l'ensemble des travaux attendus pour le sprint. Mais cela ne facilite pas la prise en compte des changements pendant le sprint. Il est parfois nécessaire, sans changer le but du sprint, de prendre en compte des travaux non prévus au début du sprint.
CREA MÚSICA Documentation PIANO KEYBOARD : Note Change bass and lead notes at same time.You can change bass note and lead note separately with two fingers :keep a note pressed and change only the lead note with the other finger.
Cool music creation sites 2 • Fun beatmachine • animation flash • Boites outils divers • cosmic.girl • ENT • Sites sympathiques • lol • Savoir où trouver • Faire de la musique • Choses amusantes • Sajtovi • Cool Websites • sites de malades • Les instruction du français • Curiosidades • games • Divertissement • DIY • Creation sonore • Fun • divers • application music • Ed. musicale • Creación Online • Music • Loleries • jeux enfants • Rigolo • jcognet