Librarian/Education Bloggers
Brain Pickings. Phil Bradley:Internet search, Librarians, search engines, web search. Literacies and Fallacies. As someone who inhabits multiple learning worlds in libraries and public schools, concepts of literacy–traditional and emerging–are central to my work as I think about pedagogies that inform literacy practices in these spaces.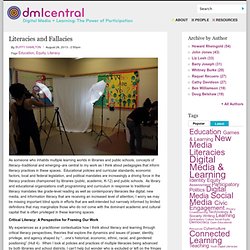 Educational policies and curricular standards, economic factors, local and federal legislation, and political mandates are increasingly a driving force in the literacy practices championed by libraries (public, academic, K-12) and public schools. So You Want to Read YA? Guest Post from teacher Jillian Heise. This week's "So You Want to Read YA?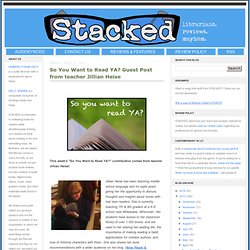 " contribution comes from teacher Jillian Heise! Jillian Heise has been teaching middle school language arts for eight years giving her the opportunity to discuss thoughts and insights about books with real teen readers. She is currently teaching 7th & 8th graders at a K-8 school near Milwaukee, Wisconsin. Teach Mentor Texts: It's Monday! What Are You Reading? 2/4/13. It's Monday!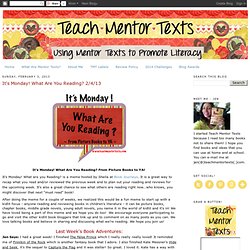 What Are You Reading? From Picture Books to YA! It's Monday! Barbara Stripling for ALA President » It is the time for us to transform our libraries! Children's Book Reviews by StorySnoops - Home (Find-A-Book) and Holiday Reading Lists. READINGPOWER. 2¢ Worth. Listen A few weeks ago I worked and attended North Carolina's ISTE affiliate conference.
I opened the NCTIES conference with a breakfast keynote address and Marc Prensky closed it with a luncheon keynote the next day. Two Peas in a Pod. Librarian in Black Blog – Sarah Houghton-Jan. Earlier this week, California Governor Jerry Brown appointed Greg Lucas as the new California State Librarian.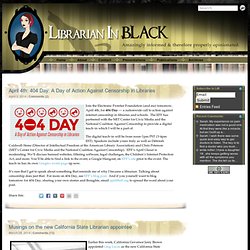 The appointment requires state senate confirmation, which has not happened yet. Lucas is not a librarian, nor has he ever (per information readily available online) worked in a library, volunteered for a library, served on a library Board or Commission, or…well…had any involvement with libraries at all. So what has Lucas done? Joyce Valenza's Neverending Search. The Shifted Librarian.
Home - Doug Johnson's Blue Skunk Blog. The Unquiet Librarian. Stephen's Lighthouse.
---