iPhone 4 Accessories
X-mini : Sound Beyond Size
moshi - purveyor of electronics fashion - home
OZAKI Global Site - Dare to be Different, Free and Fun
Check It Out » See the GoLite » Keyboards Device Enhancement invisibleSHIELD device protection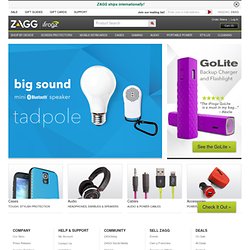 iFrogz | iPhone Cases, Sleeves, Covers & Earbuds
Just Mobile Xtand - Stand for iPhone / iPod touch / MacBook
TUNEWEAR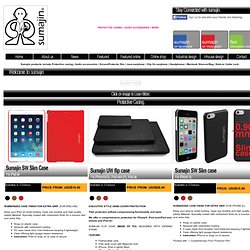 FUNKY MADE OF QUALITY SPONGE Now you can add more colours to express yourself. A simple way for ipod music lovers to express themselves in different vibrant colours to suite their moods and gears. Whether you're into the sporty colors such as pink, orange and yellow or mature tones such as red, green and blue. The FUNKY ear pads are available in pairs as shown in the image below.
Welcome to sumajin.com
Uniq Creation
XtremeMac
MiLi
Revo : Award-winning DAB, DAB+ and Internet Digital Radio Products.
TREXTA
Jays
HELMS
Newpotato Technologies
YUBZ
macmosphere
Speck
SONICGEAR
bioserie
iLuv
iHome
SwitchEasy
Cygnett