Design Idea
Swag So Fresh- Men's Lifestyle x Streetwear Magazine
In a shocking, exclusive report from Huffington Post, which they copied from imgur, where five months ago user SassyPants had LOLCATS'd the animated GIFs from a Buzzfeed post about an industrial trade group's 5-year-old PR video, baby carrots are actually just regular carrots cut into 2-inch stumps. Which, duh. Read the package. There's a difference between baby carrots and "baby cut carrots," or "mini cut carrots."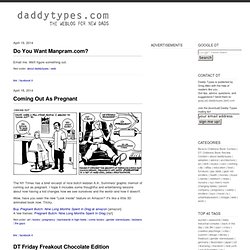 I took the red eye from San Diego to the east coast yesterday in order to meet my mother , sister, godmother, and 6 other friends of ours at Arrowmont School of the Arts and Crafts. I'm taking "glass beads" which means I'm operating a blow torch and melting glass rods into "round" shapes. My work product is very, let's just say, "arty" (oval, pear, not round). Ho Ryon Lee may have been inspired by jet lag when he conceived of these "double vision" paintings. Dizzingly delightful! Gallery representation: Galerie Bhak
"Skirt Flirt" Paintings by Ho Ryon Lee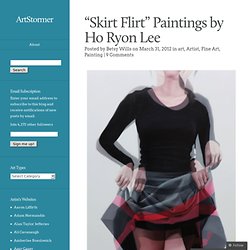 Home Acoustical Treatment Climate Control Home Automation Home Networking Home Theater
Premier Home Systems
EDGE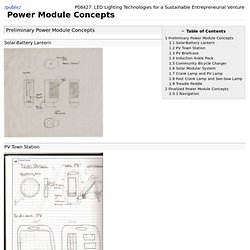 Preliminary Power Module Concepts Solar-Battery Lantern PV Town Station Central Bike powered charging station. To be housed in a community center of sorts. Thin and small disks of LEDs and batteries or possibly super capacitors that could be wall mounted or ceiling.
푸르 잔디 : 컨셉 - 현황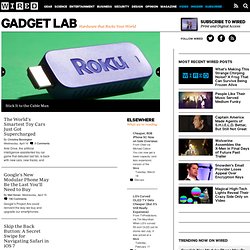 The 8 Best Cooking Apps for Seasoned Chefs By Brent Rose Friday, April 11 3 Comments Your culinary creativity knows no bounds, but your chef-fu is only half-baked. Here are some smartphone tools sure to spice up your next epicurean endeavor. Vine Creeps in on Messaging With New Private Video Option By Mat Honan and Christina Bonnington Thursday, April 3 0 Comments Vine launches a new private messaging feature. Users can now send looping six second video messages to multiple contacts — whether or not those people are also on Vine. Elsewhere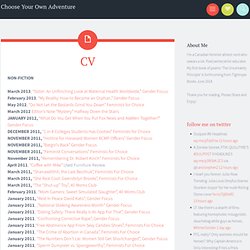 이력서는«나만의 어드벤쳐를 선택하세요
March 2013, "Sister: An Unflinching Look at Maternal Health Worldwide," Gender FocusFebruary 2013, "My Reality: How to Become an Orphan," Gender FocusMay 2012, "Do Not Let the Bastards Grind You Down" Feminists for ChoiceMarch 2012 Editor's Note "Mystery" Halfway Down the StairsJANUARY 2012, "What Do You Get When You Put Fox News and AskMen Together?" Gender FocusDECEMBER 2011, "1 in 4 Colleges Students Has Cooties" Feminists for ChoiceNOVEMBER 2011, "Hotline for Harassed Women RCMP Officers" Gender FocusNOVEMBER 2011, "Batgirl's Back" Gender FocusNOVEMBER 2011, "Feminist Conversations" Feminists for ChoiceNovember 2011, "Remembering Dr.
Answerbag
A group of chemical engineers and biochemists at Massachusetts Institute of Technology released a new study presenting a way to improve the efficiency of plants light harvesting during the photosynthesis. Embedding carbon nanotubes – microscopic tubes thinner than a human hair able to absorb sunlight and convert it to electron flow - inside the leaves, they were able to augment the amount of light energy captured by the plant. "Plants have, for a long time, provided us with valuable products like food, biofuels, construction materials and the oxygen we breathe", explains plant biologist and chemical engineer Juan Pablo Giraldo. "We envisioned them as new hybrid biomaterials for solar energy harnessing, self-repairing materials and chemical detectors of pollutants, pesticides, and fungal and bacterial infections."Rebuilding plants into bionic superpowered energy photosynthesizers. Read more on: Scientific American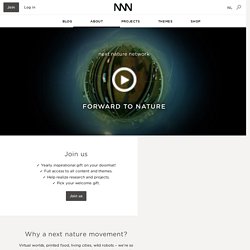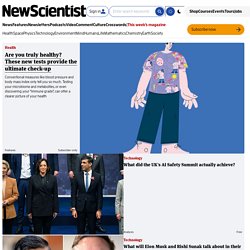 Cookies on the New Scientist website close Our website uses cookies, which are small text files that are widely used in order to make websites work more effectively. To continue using our website and consent to the use of cookies, click away from this box or click 'Close'