Design Idea
Swag So Fresh- Men's Lifestyle x Streetwear Magazine. Daddy Types. "Skirt Flirt" Paintings by Ho Ryon Lee. I took the red eye from San Diego to the east coast yesterday in order to meet my mother , sister, godmother, and 6 other friends of ours at Arrowmont School of the Arts and Crafts.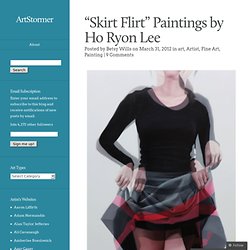 I'm taking "glass beads" which means I'm operating a blow torch and melting glass rods into "round" shapes. My work product is very, let's just say, "arty" (oval, pear, not round). Ho Ryon Lee may have been inspired by jet lag when he conceived of these "double vision" paintings. Dizzingly delightful! Gallery representation: Galerie Bhak. Premier Home Systems. Home Acoustical Treatment Climate Control Home Automation Home Networking Home Theater.
EDGE. Preliminary Power Module Concepts Solar-Battery Lantern PV Town Station Central Bike powered charging station.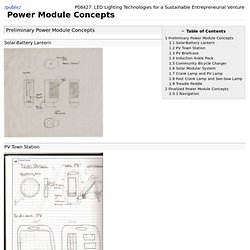 To be housed in a community center of sorts. Thin and small disks of LEDs and batteries or possibly super capacitors that could be wall mounted or ceiling. 푸르 잔디 : 컨셉 - 현황. Gadget Lab - Hardware News and Reviews. 이력서는«나만의 어드벤쳐를 선택하세요. Answerbag. Instructables. NextNature. I New Idea Homepage. New Scientist.
---