Autism
Childhood is changing and we'd better start to address it soon. Ongoing research on kids' psychological development suggests that kids who are excessively withdrawn, or hyper-reactive, or act out too much are often sending a signal that their stress levels are too high. There is also a growing amount of research suggesting that kids have much higher levels of physiological stress than they did a generation ago and the adults in their lives need to start recognizing when children's problematic behaviours are due to these high stress levels.
Stuart Shanker: How Can a Five-Year-Old Be Stressed?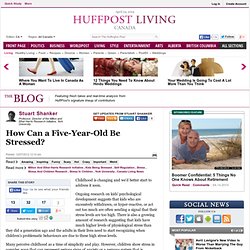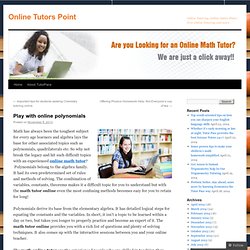 Play with online polynomials Math has always been the toughest subject for every age learners and algebra lays the base for other associated topics such as polynomials, quadrilaterals etc.
Play with online polynomials
What is Statistics: A Comprehensive Overview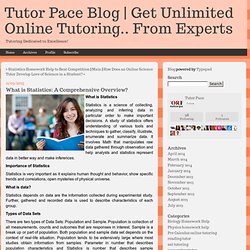 What is Statistics
How Does an Online Science Tutor Develop Love of Science in a Student
Struggling minds are there on looking at the pages of Science and their hearts tickle at the very sound of the word 'Science'. In such a status, the helper to enable Science to enter your heart and mind is online Science tutoring which changes your negative attitude towards Science and shows how it is a stupendous subject taking you to the realms of success in future How a tutor online in Science develops love of Science in you?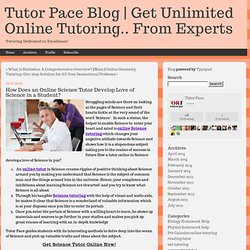 Apps on portable devices such as the Apple iPad can help non-verbal children to communicate basic needs.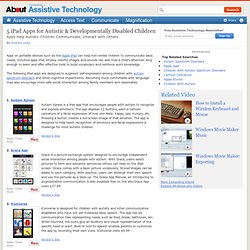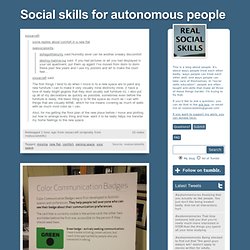 Do you have any suggestions for how to ask supervisors and employers to explain something to you in a way that they'll understand you actually want to know? Ex: I had an issue at work with a girl using her sister's employee discount at my register, and I didn't know they were sisters?
Social skills for autonomous people
Autism At The ParksWalt Disney World Universal Orlando SeaWorld - Welcome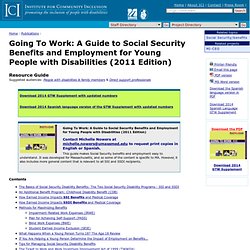 ICI - Going To Work: A Guide to Social Security Benefits and Employment for Young People with Disabilities (2011 Edition)
Home : Publications :
enews/treatment.pdf
The Arc of Massachusetts
Wanneer en hoe autisme aanvangt kan bepalend zijn voor de ernst van de ziekte : Autisme Journaal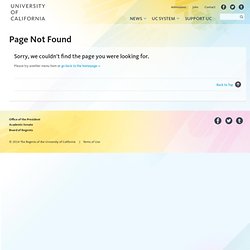 UC Newsroom | Study debunks autism as primarily genetic disorder
SAN FRANCISCO — A rigorous study of nearly 400 twins has shown that environmental factors have been underestimated, and genetics overestimated, for their roles in autism spectrum disorders. The study found that the children's environment represents more than half of the susceptibility — 55 percent in the most severe form of autism and 58 percent in the broad spectrum of the disorder — while genetics is involved in 37 percent and 38 percent of the risk, respectively.
Insight/helpful information