Myths/STories
A gigantic colossal turtle that is sometimes mistaken as an island. Over time mud and soil accumulated on its shell and bushes and trees grew on it. Sailors would settle on what they thought was an island and light a fire and set up camp.
Asp Turtle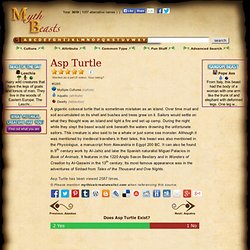 Creation myth
A creation myth is a symbolic narrative of how the world began and how people first came to inhabit it. [ 2 ] [ 3 ] While in popular usage the term "myth" is often thought to refer to false or fanciful stories, creation myths are by definition stories which cultures take to be true to varying degrees. [ 4 ] Creation myths develop in oral traditions and therefore typically have multiple versions; [ 3 ] and they are the most common form of myth , found throughout human culture . [ 5 ] [ 6 ] In the society in which it is told, a creation myth is usually regarded as conveying profound truths , metaphorically, symbolically and sometimes even in a historical or literal sense. [ 5 ] [ 7 ] They are commonly, although not always, considered cosmogonical myths —that is they describe the ordering of the cosmos from a state of chaos or amorphousness. [ 8 ] Creation myths often share a number of features.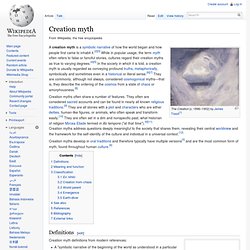 Cthulhu is Still Calling by
SCANDINAVIAN MYTHOLOGY and FOLKLORE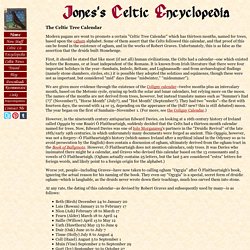 Celtic Tree Calendar
The Celtic Tree Calendar
Celtic Tree Calendar - Ogham Alphabet
The trees of the Ogham alphabet were divided into three classifications, which had nothing to do with their physical form.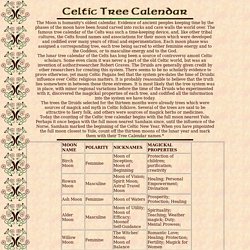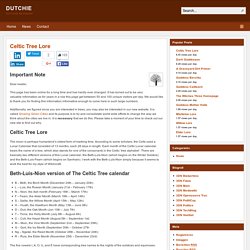 The moon is perhaps humankind's oldest form of marking time. According to some scholars, the Celts used a Lunar Calendar that consisted of 13 months, each 28 days in length.
Celtic Tree Lore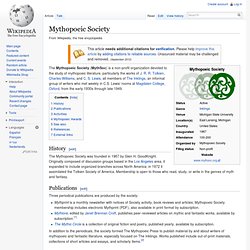 Mythopoeic Society
The Mythopoeic Society (MythSoc) is a non-profit organization devoted to the study of mythopoeic literature, particularly the works of J. R.
About the Author: Heinz Insu Fenkl is the author of Memories of My Ghost Brother and other works.