Leadership & Teambuilding
Do great leaders need experience? | Barking Up The Wrong Tree
Harvard Business School professor Gautam Mukunda's new book Indispensable: When Leaders Really Matter shows that the very best leaders (and the very worst) don't take the traditional career path. Steve Jobs and Abraham Lincoln are two examples.
Strategic Leadership: How To Avoid The Most Common Error Leaders Make
Forget vision, passion, and other B-school platitudes. Here are the nitty-gritty details on what makes leaders great.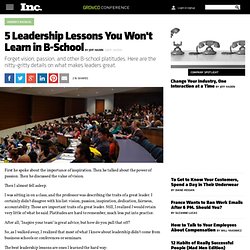 5 Leadership Lessons You Won't Learn in B-School
Leadership: 4 Traits of Incredibly Effective Delegators
You know you don't want to choke your staff with micromanagement minutiae.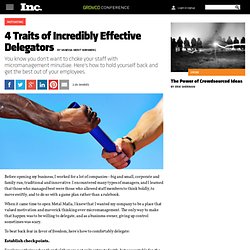 Much of the content of this post comes from my girlfriend's masters thesis on the subject though it is quite relevant to our industry as we seem to use many words wrong and have some misguided ideas.
Situational Leadership and Coaching | Greg Young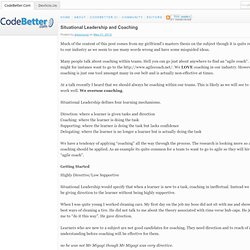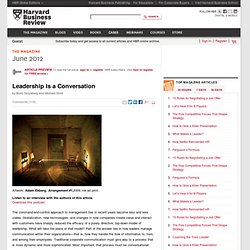 Artwork: Adam Ekberg, Arrangement #1, 2009, ink-jet print Listen to an interview with the authors of this article.
Leadership Is a Conversation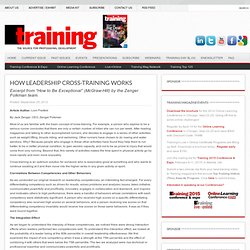 How Leadership Cross-Training Works
Excerpt from "How to Be Exceptional" (McGraw-Hill) by the Zenger Folkman team.
What are the 10 most common failures of bad leaders
What makes a great leader
This article was taken from the November 2011 issue of Wired magazine.
Lab notes #12: Leadership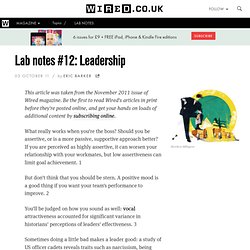 Are men or women more democratic leaders
What can leaders do to enhance team success
Do we judge our leaders by their voices
Are extraverts better leaders
When do groups prefer female leaders? When do they prefer male leaders
Does leadership matter
To be good, do leaders need to be a little bad
Why your boss is incompetent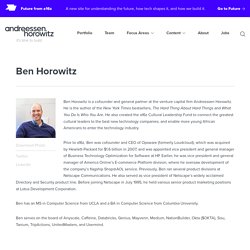 Some say that I'm they favorite But I aint hearing none of that I'm about my team ho Young money running back —Drake, 4 My Town Artist: Birdman Feat.
The Right Kind of Ambition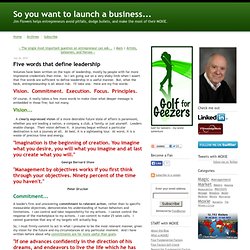 Volumes have been written on the topic of leadership, mostly by people with far more impressive credentials than mine.
Five words that define leadership - So you want to launch a business... (Build 20100722155716)
Thoughts on Leadership
Leadership Is a Conversation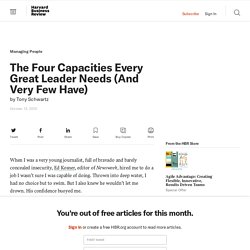 The Four Capacities Every Great Leader Needs
by Tony Schwartz | 10:30 AM October 13, 2010
Seven Actions of a True Role Model Entrepreneur
I'm surprised that some people have low or no desire for high influence, high impact leadership. It seems unnatural to me. However, I meet people that seem not to care.
From Low impact to High impact leadership
7 Tips for Developing Your Leadership Skills
Leadership is not something you are born with, it is something you learn.
Nine Principles of Leadership for Entrepreneurs
October 5, 2010 by Marty Zwilling Creating and building a business is not a one-man show.
Nine Principles of Leadership for Entrepreneurs
On Leadership, Teams, Success & Happiness | Both Sides of the Table
Good Leaders: Tough and Tender
Everyone agreed George was a tough boss.
Responsibility and authority
Achievers in traditional organizations often say, "I want more authority."
9 Bad Habits That Every Entrepreneur Struggles With
Leaders Can Start But 'Go-To' People Get It Done
Team Building
Four Stages for Team Effectiveness by Techdoer Times
Ten Steps to Build Real Startup Team Engagement
Two principles of highly productive teams | Savage Thoughts
Virtuoso Teams
Self-effacing Entrepreneurs Put Their Team Above Their Personal Self-interest
It's All about the Team
Ten techniques for total team accountability - National Startup Business
The Three Functions of a Management Team