Brownies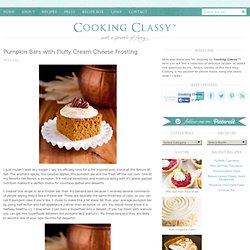 I just couldn't wait any longer. I say it's officially time for a Fall inspired post. I love all the flavors of Fall.
Pumpkin Bars with Fluffy Cream Cheese Frosting
Facebook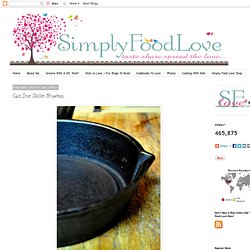 The hardest working thing in my home (other than me -wink wink) is my cast iron skillet. Can I just say I looooove this pan. Not because it's fancy and super duper high tech. It's quite the opposite. It's a heavy duty, mean, rustic, non-stick multipurpose machine! Whether it be enchiladas, chile rellenos, fried chicken, chilaquiles, cornbread or sweets,
Simply Food Love: Cast Iron Skillet Brownies...
Chocolate Chip Cookie Dough Brownies: Take Two Once upon a time I made Chocolate Chip Cookie Dough Brownies . I loved them, I shared them on my blog, and readers either loved them or not.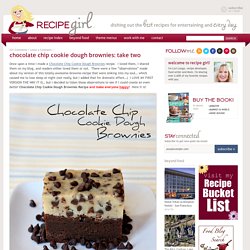 Chocolate Chip Cookie Dough Brownies: Take Two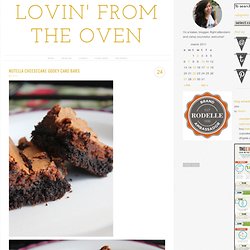 Nutella Cheesecake Gooey Cake Bars Okay, I really need to discuss this with someone.. Has anyone seen the movie "Splice?" My DB and I got it on Netflix recently and watched it two days ago. Ever since then, I just can't get it out of my head.
Nutella Cheesecake Gooey Cake Bars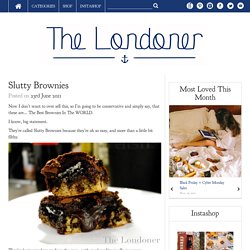 Now I don't want to over sell this, so I'm going to be conservative and simply say, that these are... The Best Brownies In The WORLD. I know, big statement. They're called Slutty Brownies because they're oh so easy, and more than a little bit filthy. They're best served warm from the oven, with good quality vanilla ice cream (devastatingly I didn't have any in the freezer this time, so I guess I'll just have to make them again).
Hellooooo, good lookin'! What a way to start the week! :) Last weekend as we were exploring Blue Ridge, GA , we stopped by this charming little bakery. They had all kinds of delicious looking homemade brownies. Oreo brownies, peanut butter brownies, raspberry cream cheese brownies… * groans * Kevin totally had his eye on the Oreo brownies.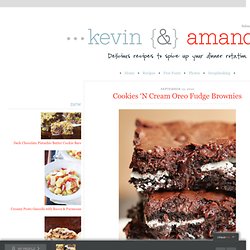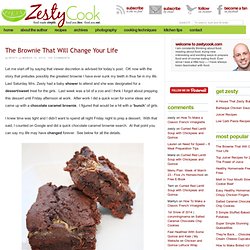 Let me start off by saying that viewer discretion is advised for today's post. OK now with the story that preludes possibly the greatest brownie I have ever sunk my teeth in thus far in my life. Last Saturday Mrs. Zesty had a baby shower to attend and she was designated for a dessert/sweet treat for the girls. Last week was a bit of a zoo and I think I forgot about prepping this dessert until Friday afternoon at work. After work I did a quick scan for some ideas and came up with a chocolate caramel brownie .
Preheat oven to 350 F. Grease an 8x8" pan and set aside. Combine all ingredients, except oats, in a food processor or blender and blend until smooth, scrapping sides as needed. Stir in the oats and pour batter into the pan.
Black Bean Brownies Recipe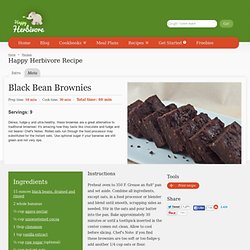 Red Velvet Cheesecake Brownies These Red Velvet Cheesecake Brownies are rich, decadent and so perfect for Valentine's Day! Brownie and cheesecake batter are swirled together to make a festive and impressive dessert . Indianapolis, along with many other states in the Midwest, is coping with a huge ice storm that is supposed to cover us in over an inch of ice.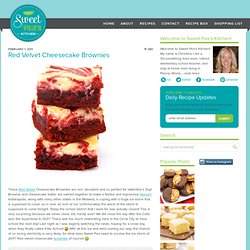 Dulce de Leche Brownies At seven o'clock last night I had a chocolate craving. I approach the pantry and see a can of Dulce de Leche and instantly think caramel brownies. I have been wanting to try a new brownie so I did a quick Google search and found these babies.