"all man's land"...
Pearls for thinking about an International Land...A land for UN, ICC, WB.....where could it be ?what kind of citizenship ? which orgs should be there... Dec 4
Welcome | WFM-IGP
World Federalist Movement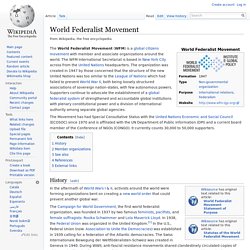 World Federalist Movement The World Federalist Movement ( WFM ) is a global citizens movement with member and associate organizations around the world. The WFM International Secretariat is based in New York City across from the United Nations headquarters.
Category:World federalists
Category: World government
One World Trust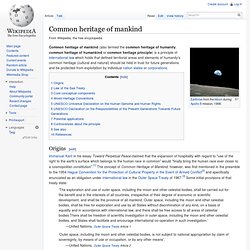 Earthrise from the Moon during Apollo 8 mission, 1968.
Common heritage of mankind
ReformtheUN.org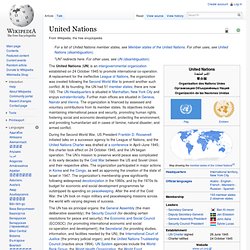 The United Nations ( UN ; French : Organisation des Nations unies , ONU ) is the world's largest, foremost, and most prominent international organization .
Neutral territory
Description
No One's World: Charles A. Kupchan
No One's World: The West, the Rising Rest, and the Coming Global Turn | Center for International Studies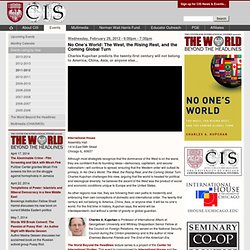 Wednesday, February 29, 2012 - 6:00pm - 7:30pm
Terra nullius
Terra nullius ( pron.: / ˈ t ɛr ə n ʌ ˈ l aɪ . ə s / , plural terrae nullius ) is a Latin expression deriving from Roman law meaning "land belonging to no one", [ 1 ] which is used in international law to describe territory which has never been subject to the sovereignty of any state, or over which any prior sovereign has expressly or implicitly relinquished sovereignty.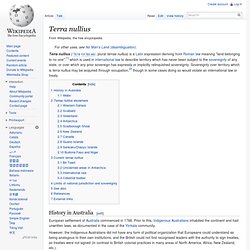 Terra nullius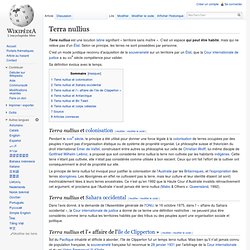 Un article de Wikipédia, l'encyclopédie libre. Terra nullius est une locution latine signifiant « territoire sans maître ». C'est un espace qui peut être habité , mais qui ne relève pas d'un État .
Archibugi, D.: The Global Commonwealth of Citizens: Toward Cosmopolitan Democracy.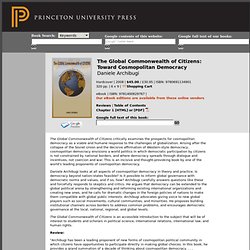 The Global Commonwealth of Citizens critically examines the prospects for cosmopolitan democracy as a viable and humane response to the challenges of globalization. Arising after the collapse of the Soviet Union and the decisive affirmation of Western-style democracy, cosmopolitan democracy envisions a world politics in which democratic participation by citizens is not constrained by national borders, and where democracy spreads through dialogue and incentives, not coercion and war.
Russell Tribunal on Palestine
The nine-year-old boy DoVan Ngoc exhibits terrible injuries from napalm in Vietnam.
Russell Tribunal
L'invention de la mondialisation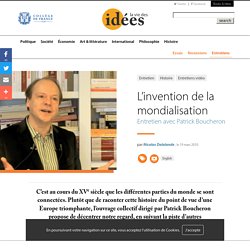 C'est au cours du XV e siècle que les différentes parties du monde se sont connectées.
Un article de Wikipédia, l'encyclopédie libre. Action parlementaire globale (en anglais Parliamentarians for Global Action ou PGA ) est une organisation apolitique à but non lucratif qui rassemble 1350 législateurs librement élus de 118 pays démocratiques. Elle a été fondée en 1979 à Washington sous le nom de Action parlementaire pour l'ordre mondial (en anglais Parliamentarians for World Order ) et s'est engagée dans un ensemble d'initiatives concrètes visant à promouvoir la démocratie, la paix, la justice ou encore le développement durable dans le monde entier.
Action parlementaire globale
Cosmopolitan democracy
Cosmopolitan democracy is a political theory which explores the application of norms and values of democracy at different levels, from global to local.
La démondialisation, un concept superficiel et simpliste
Geneviève Azam, Jacques Cossart, Thomas Coutrot, Jean-Marie Harribey, Michel Husson, Pierre Khalfa, Dominique Plihon, Catherine Samary et Aurélie Trouvé, membres du Conseil scientifique d'Attac, s'inquiètent de la fortune rencontrée par la «démondialisation», qui induirait la suspension des logiques de coopération nécessaires au progrès des droits sociaux sans résoudre aucune des crises actuelles.
Parliamentarians for Global Action
Vers une mondialisation démocratique
Daniele Archibugi milite depuis plus de quinze ans en faveur d'une démocratisation mondialisée, ou d'une mondialisation démocratisée. Réfractaire au dogme de la souveraineté, il se fie au constitutionalisme, à mi-chemin des politiques dites réalistes et des utopies, et prend au sérieux l'hypothèse d'un parlement mondial. Un essai stimulant. Recensé : Daniele Archibugi, La démocratie cosmopolitique. Sur la voie d'une démocratie mondiale , traduction et présentation par L. Lourme, Paris, Cerf, 2009, 81 p. 15 €.