LoL Builds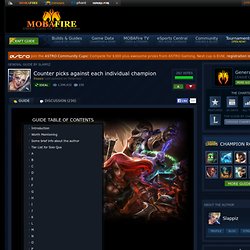 League of Legends Strategy Build Guide :: LoL Strategy Building Tool by MOBAFire
Introduction Did your enemy team get a really good first pick?
Powerful Statistics for League of Legends
Built for everyone, used by professionals. We've partnered with some of the best professional League of Legends players with the goal of delivering an amazing experience.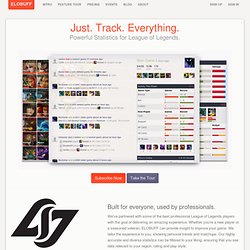 This will always be a work-in-progress. I will update these as I gain more experience/insight with these matchups.
FIZZ BUILD GUIDE: King of the River (Full AP; For SR and Dominion) by TheTrueYako