Electronic Gadgets
How to Build a DIY Wooden Hard Drive Enclosure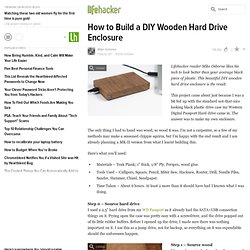 SExpand
Bye Bye Ugly A/C Bricks and Power Strips by Gilles Belley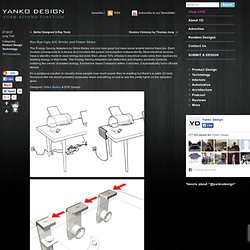 Bye Bye Ugly A/C Bricks and Power Strips The Energy Saving Adapters by Gilles Belley not only look good but have some smarts behind them too. Each module corresponds to a device and monitors the power consumption independently.
Cubelets Let You Build Robots Without Any Experience - PCWorld
Ember Lamp Power Strip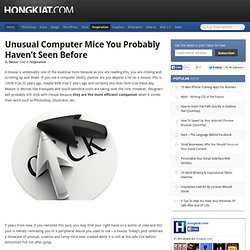 A mouse is undeniably one of the essential tools because as you are reading this, you are clicking and scrolling up and down. If you use a computer (duh!)
Unusual Computer Mice You Probably Haven't Seen Before
A previously little-known company from the UK called Light Blue Optics has demoed a projector at CES which allows users to interact with the light image as if it were a touchscreen. The Light Touch throws a 10-inch image at WVGA resolution at incredibly short distances thanks to the holographic projection technology involved.