Curiosity
Awesome Quotes | HighExistence. We are living in a culture entirely hypnotized by the illusion of time, in which the so-called present moment is felt as nothing but an infinitesimal hairline between an all-powerfully causative past and an absorbingly important future.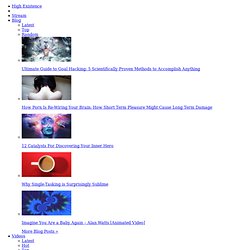 We have no present. Our consciousness is almost completely preoccupied with memory and expectation. We do not realize that there never was, is, nor will be any other experience than present experience. We are therefore out of touch with reality. We confuse the world as talked about, described, and measured with the world which actually is. How to Pick a Lock Using a Paperclip. Edit Article Edited by Zzzmmm1, Flickety, Glutted, BR and 31 others Have you ever lost a key and been in a desperate need to get in?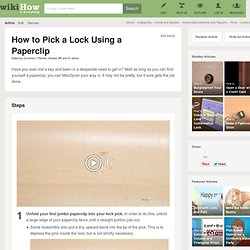 Well as long as you can find yourself a paperclip, you can MacGyver your way in. It may not be pretty, but it sure gets the job done. 7 Social Hacks For Manipulating People. 1.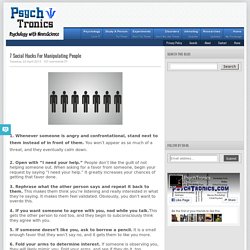 Whenever someone is angry and confrontational, stand next to them instead of in front of them. You won't appear as so much of a threat, and they eventually calm down. 2. Open with "I need your help." People don't like the guilt of not helping someone out. Why the mantis shrimp is my new favorite animal. Godchecker - your guide to the Gods.
Geometric Tattoos | theddi. 30 Challenges for 30 Days. It is been said that it takes about 30 days to form a habit.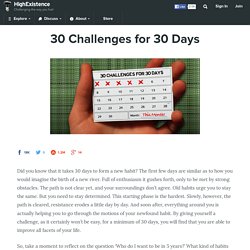 The ones that are good for you require cultivation and determination. The starting phase is the hardest, especially if you want to change an old habit into a new one. This is why giving yourself a challenge for a minimum of 30 days is a great way to improve all facets of your life. Yes, it is a gift. August 2010. So, FINALLY I got pictures of my playsuit!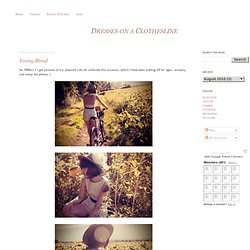 Lets all celebrate this occasion, which I have been putting off for ages... actually, just enjoy the photos :) The weather here is still so lovely, I feel reluctant to put on autumn clothes (and besides, when it's in 28 degrees plus, that's not really an option). Although I wouldn't mind this playsuit with some over-the-knee socks and brogues. The playsuit is made from a lovely polkadot cotton I got on holiday in Slovakia in April. DIY Elbow Patch. While perusing Pinterest one evening, I came across an intriguing tutorial on the wonderful art of needle felting.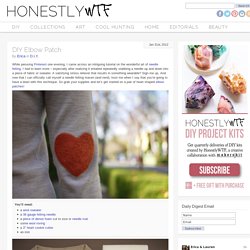 I had to learn more – especially after realizing it entailed repeatedly stabbing a needle up and down into a piece of fabric or sweater. A satisfying stress reliever that results in something wearable? Sign me up. And now that I can officially call myself a needle felting maven (and nerd), trust me when I say that you're going to have a blast with this technique. So grab your supplies and let's get started on a pair of heart shaped elbow patches! No Heat Curls - Moms Who Wear High Heels and Swear. 31 Insanely Easy And Clever DIY Projects. Mercedes Benz: Left Brain - Right Brain, Paint. Hharden 2 pencils Apr 20, 2011 - 15:45 This is one of my favorite ads.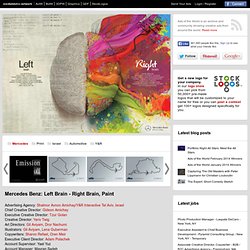 Bank of Imagination. The Psychology of Color [Infographic] | Louisville Painters. TrickedOutTimeline - Create the coolest Facebook Timelines, Cover Photos and Profile Photos, and wow your friends! Draw a Stickman.
---