Vegetables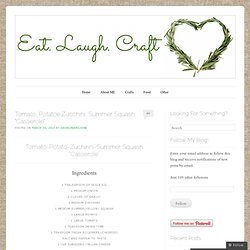 1 Tablespoon of olive oil 1 medium onion 2 cloves of garlic 1 medium zucchini 1 medium Summer(yellow) Squash 1 large potato
Tomato, Potatoe,Zucchini, Summer Squash "Casserole" | eat.laugh.craft
Nutritional Info: Per Serving:310 calories (200 from fat), 23g total fat, 14g saturated fat, 80mg cholesterol, 220mg sodium, 19g carbohydrate (4g dietary fiber, 3g sugar), 9g protein Special Diets: Sugar Conscious Note: We've provided special diet and nutritional information for educational purposes.
Butternut Squash Gratin with Le Gruyère
Cheesy Potato Gratin
Parmesan Baked Tomatoes. Something Simple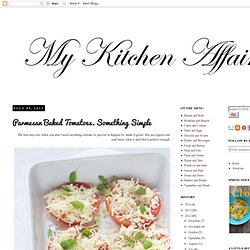 The best days are when you don't need anything extreme or special to happen to make it great.
Zucchini Tots | Skinnytaste
Getting your family to eat their veggies can often be difficult. Well these kid-friendly zucchini tots are the perfect solution!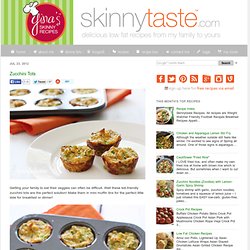 How to Freeze Fresh Summer Vegetables: Smart Storage - Dinner Tonight - Cooking
iStock The freezer is our friend.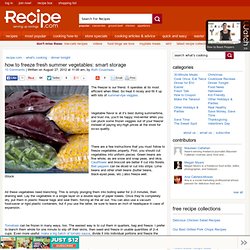 Cheese and Bacon Potato Rounds Recipe
Banana Oat Breakfast Cookies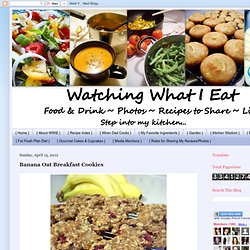 I saw a photo for Breakfast Cookies over on Pinterest & just had to 'pin' it & try baking it. The recipe only had a few ingredients and had no sugar added & was egg, flour & dairy free!
Fresh Green Bean Recipe
Best Green Bean Recipe - Bunny's Warm oven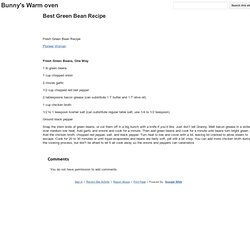 Parmesan Roasted Brussels Sprouts With Smoked Paprika
You must admit, Brussels sprouts are cute. They resemble baby cabbages and their flavor is reminiscent of their popular cousin, broccoli.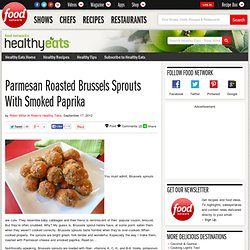 Easy Corn Pudding Recipe at GEAppliances.com
Grandma's Green Bean Casserole Recipe
Spinach Balls
Many years ago, Dr. Henry Bieler, a renowned medical doctor who catered to the glamorous Hollywood starlets of the early 20 th century, created a soup — the infamous "Bieler's Broth." This zucchini-based concoction was touted for its wonderful healing properties.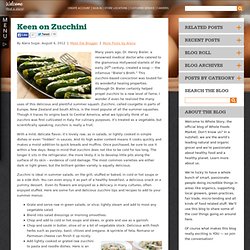 Keen on Zucchini | Whole Foods Market
Recipe for Julia Child's Eggplant Pizzas (Tranches d'aubergine á l'italienne)
If you're interested in food, you must have heard that August 15 would have been Julia Child's 100th birthday.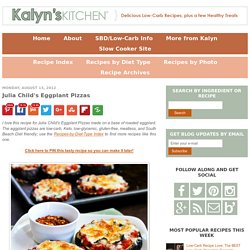 Stuffed peppers are not very photogenic but they are incredibly tasty. I have been trying to find easy and relatively quick hot meals to balance out the cold salads I eat so much of.
Barefoot Angie Bee: Vegan Vednesday Stuffed Peppers
Don't be afraid to get creative with the presentation of this classic French dish.
The Kids Cook Monday - Layered Ratatouille
16 Recipes for Eggplant
Zucchini with Roasted Red Peppers and Chives in Recipes on The Food Channel®
The Girl Who Ate Everything: Casseroles | Quick and Easy Family Recipes
The Girl Who Ate Everything Earning my name, one bite at a time. Search Results for: label/Casseroles
Baked Eggplant with Mushroom-and-Tomato Sauce Recipe
40+ Things To Make With Potatoes: Recipes
Potatoes are cheap, tasty & filling–making this vegetable a budget dinner favorite.
How to Cook Broccoli
How to Cook Honey Roasted Chickpeas
How to Roast Bell Peppers
How to Cook Maple Roasted Brussels Sprouts
Corn and Summer Vegetable Sauté Recipe
summer vegetable tian $6.60 recipe / $1.10 serving
Roasted Corn Salsa Recipes
35 Zucchini Recipes | Zucchini Recipes
Provençal Tomatoes (Baked Tomatoes Stuffed with Cheese and Breadcrumbs)
Individual Potato Gratin
Portabella Pizza Bites – P90x Recipes – P90x Nutrition Plan » My P90x Nutrition Plan