Solar System
What's Your Favorite Planet?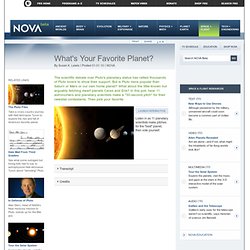 Distance from sun (avg.): 36 million miles Time it takes to orbit sun: 88 Earth days Size (diameter): 3,032 miles (two-fifths of Earth) Surface Temperature (range): -275 to 840 ºF Number of Moons: 0 Discovered: Known in ancient times Origin of Name: Roman god, the swift messenger
Sand of Itokawa asteroid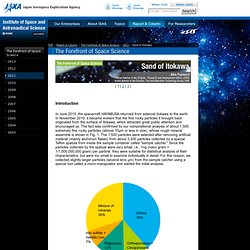 Introduction
Predating The Solar System
Source: http://en.wikipedia.org/wiki/Solar_system [accessed 2009] You may have wondered if there was a tenth planet out there.
The Solar system
Formation Stages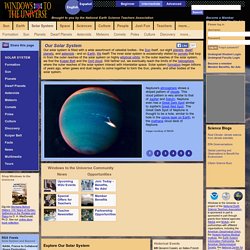 Our solar system is filled with a wide assortment of celestial bodies - the Sun itself, our eight planets , dwarf planets , and asteroids - and on Earth , life itself!
The Solar System: The Sun, Planets, Dwarf Planets, Moons, Asteroids, Comets, Meteors, and Solar System Formation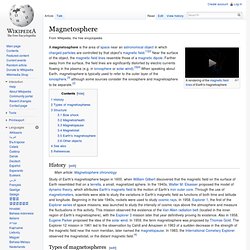 A magnetosphere is the area of space near an astronomical object in which charged particles are controlled by that object's magnetic field . [ 1 ] [ 2 ] Near the surface of the object, the magnetic field lines resemble those of an ideal magnetic dipole . Farther away from the surface, the field lines are significantly distorted by external currents, such as the solar wind . [ 3 ] [ 4 ] When speaking about the Earth, magnetosphere is typically used to refer to the outer layer of the ionosphere , [ 3 ] although some sources consider the ionosphere and magnetosphere to be separate. [ 2 ] [ edit ] History
Magnetosphere
This module serves as a background on the atmosphere.
Heliosphere & solar system info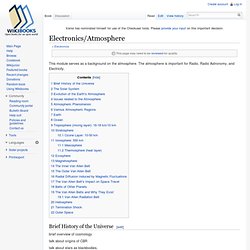 Mercury & Venus The Inner Planets (The Universe 1) part 27 of 60
About Dwarf Planets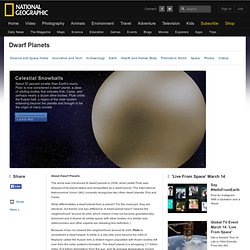 Dwarf Planets, Pluto Information
NASA Dawn Spacecraft Returns Close-Up Image of Vesta July 18, 2011
Vesta is 530 kilometers in diameter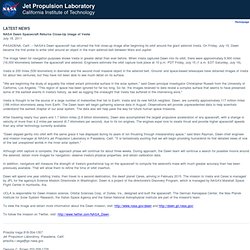 Solar System - team curated