Africa
China-based corporate web behind troubled Africa resource deals
For centuries, wave after wave of colonists and foreign investors have swept through Africa, looking for profits from the continent's abundant reserves of oil and prized minerals. Many instead left records of corruption and broken promises of shared wealth with Africans. It is against this backdrop that an eager conglomerate has recently been drawing attention and generating headlines throughout Africa.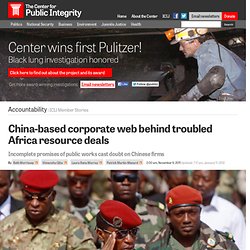 MENA (the Middle-East & North Africa)
Map Room: Hidden Waters
InFocus » What Does the Fall of Goma Mean for Central Africa?
Egyptian and Sudanese policy failures have lead to a looming strategic threat to both countries' most important resources – the Nile.
Israel Siphons off Africa's Nile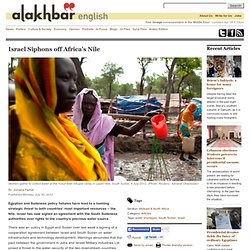 Cable shows U.S. permission required for key Ugandan combat ops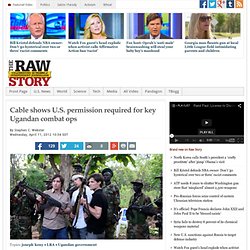 By Stephen C. WebsterWednesday, April 11, 2012 10:54 EST
Women stand next to an oil wellhead that since 2004 has been regularly spilling crude oil near the community of Ikot Ada Udo in the Niger Delta.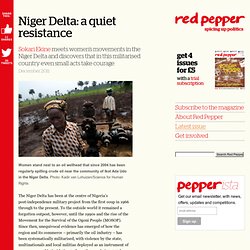 Niger Delta: a quiet resistance
MAIDUGURI, Nigeria (AP) -- Nigeria's military says it killed 38 suspected Islamic militants and lost a soldier when troops repulsed an attack on a northeastern farming village. Spokesman Col.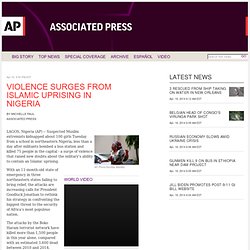 2nd explosion strikes near Nigeria church by Jos
New York, November 11, 2011--A judge in Ethiopia's federal high court charged six journalists with terrorism on Thursday under the country's antiterrorism law, bringing the number of journalists charged under the statute since June to 10, CPJ research found.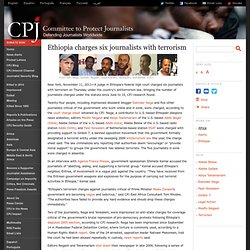 Ethiopia charges six journalists with terrorism
France, Africa: Suitcases Filled with Cash Expose the Françafrique Connection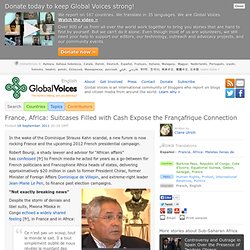 In the wake of the Dominique Strauss Kahn scandal, a new furore is now rocking France and the upcoming 2012 French presidential campaign.
China-based corporate web behind troubled Africa resource deals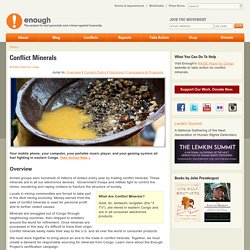 Special Coverage on Conflict Minerals
Jump to: Overview | Current Policy | Solutions | Campaigns & Programs
The first child soldier pops out of the bush clutching an AK-47 assault rifle in one hand and a handful of fresh marijuana buds in the other.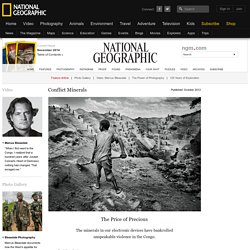 The Price of Precious
Enough Project Media Advisory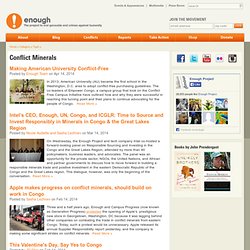 Conflict Minerals
ZIMBABWE: Minister Trying to Create a "Paper Tiger" Human Rights Commission
HARARE, Oct 10, 2011 (IPS) - Zimbabwe's justice minister is frantically trying to fend off probes into allegations of human rights abuses perpetrated by President Robert Mugabe's regime since the country's independence in 1980.
Advertisement
UN declares famine in three more areas of Somalia - GlobalPost
‪NYT photographer details Somalia's famine‬‏
Chaîne de bbcguests