Volcans
Le plus grand volcan du monde se cachait sous les eaux du Pacifique
C'est un peu comme si on découvrait l'éléphant après avoir répertorié toutes les espèces de fourmis...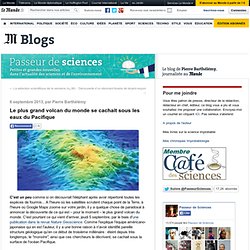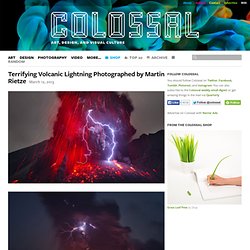 Terrifying Volcanic Lightning Photographed by Martin Rietze
Photographer Martin Rietze recently traveled to Japan where he had the incredible opportunity (or near grave misfortune?)
2013 March 11 - Sakurajima Volcano with Lightning
Surveillance activités volcaniques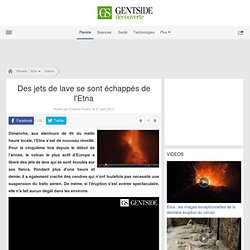 Dimanche, aux alentours de 4h du matin heure locale, l'Etna s'est de nouveau réveillé. Pour la cinquième fois depuis le début de l'année, le volcan le plus actif d'Europe a libéré des jets de lave qui se sont écoulés sur ses flancs. Pendant plus d'une heure et demie, il a également craché des cendres qui n'ont toutefois pas nécessité une suspension du trafic aérien. De même, si l'éruption s'est avérée spectaculaire, elle n'a fait aucun dégât dans les environs. Vous aimez nos contenus ?
Video - Des jets de lave se sont échappés de l'Etna
Mount St. Helens from Space, 1979-2011
L'île de Santorin avec sa caldeira centrale. © Nasa Le réveil d'un supervolcan prendrait moins de 100 ans !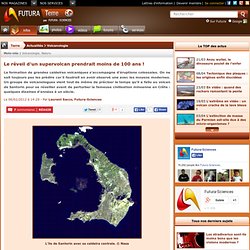 Le réveil d'un supervolcan prendrait moins de 100 ans !
Eruptions | Wired Science
Twitter
volcanotweet (volcanotweet) sur Twitter
Volcanoes information monitoring page on HEWS
USGS Cascades Volcano Observatory (CVO)
Volcanisme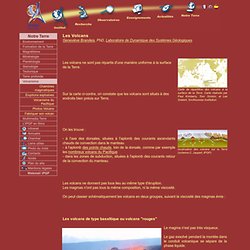 Les Volcans Geneviève Brandeis, PhD, Laboratoire de Dynamique des Systèmes Géologiques Carte de répartition des volcans à la surface de la Terre. Carte réalisée par Paul Kimberly, Tom Simkin, et Lee Siebert, Smithsonian Institution
Portail Volobsis VOLOBSIS is a portal to access data collected in the French volcanological and seismological observatories managed by the Institut de Physique du Globe (IPGP). Currently, in its first version, VOLOBSIS gives access to continuous GPS data and catalogs of seismic events with waveforms.Link to the Volobsis portal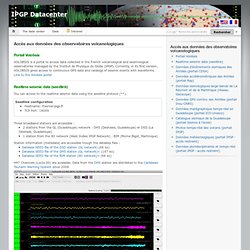 Datacenter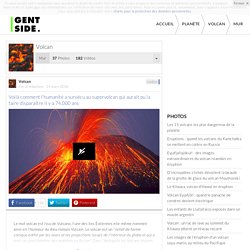 Volcan : Définition, photos, vidéos, actualité, dossiers, fonds d'écran, posts, membres, boutique
Le mot volcan est issu de Vulcano, l'une des îles Éoliennes elle-même nommée ainsi en l'honneur du dieu romain Vulcain. Le volcan est un "relief de forme conique édifié par les laves et les projections issues de l'intérieur du globe et qui a émis ou peut émettre des matières en fusion". Dans l'Antiquité les volcans étaient l'expression de la colère des Dieux. Les volcans épouvantent les Hommes depuis la nuit des temps.
volcano adventure tours & travel
En vidéo : la régénération du mont Saint Helens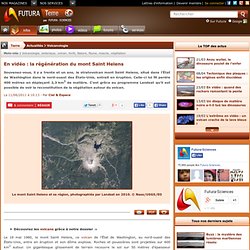 Le mont Saint Helens et sa région, photographiés par Landsat en 2010. © Nasa/USGS/EO Découvrez les volcans grâce à notre dossier Le 18 mai 1980, le mont Saint Helens, ce volcan de l'État de Washington, au nord-ouest des États-Unis, entre en éruption et son dôme explose.
Photos: Volcanic eruption in Chile
Sledging hall of fame view Famous photos reframed as selfies view Selfie, word of the year view Inside Fukushima: a Queenslander's journey view Photos from Sarajevo's abandoned Winter Olympics view Apple's new 'spaceship' headquarters view What does 200 Calories look like? view Gallery: Cox Plate 2013 view Neil's Pics Letterboxes view Spring Racing Carnival 2013 view Vale Joyce Jacobs, Esme Watson on A Country Practice view The Best of Neil's Pics view Melbourne showbags 2013 view Election 2013 need to know facts view Abandoned and photographed view Show Us Your Blinds 2013 Competition Entries view Melbourne Spring Fashion Week 2013 view June Supermoon view