Formation "Petit mot, j'entends des sons"
Foundations For Literacy - Foundations For Literacy. Phonolectest.pdf. Entraînement phonologique - Primaire (lecteurs) Présentation Maintenant disponibles en format économique!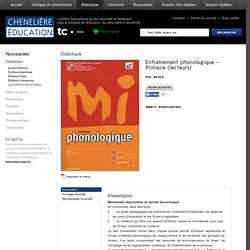 Ils contiennent deux éléments : § un guide pédagogique qui présente les fondements théoriques, les séances, les tests d'évaluation et les fiches à reproduire ; § un cédérom qui offre une séance filmée en classe et commentée, ainsi que les fiches à imprimer en couleurs. Le test d'évaluation inclus dans chaque produit permet d'évaluer rapidement le niveau d'habileté phonologique de chaque enfant et de constituer des groupes par niveau. Stock Photography, Royalty-Free Photos, Video Footage & Music | Getty Images Canada. The Florida Center for Reading Research. Mon carnet incluant une série d'autocollants (non reproductible) Accueil > Catégories > Matériel didactique > Mon carnet incluant une série d'autocollants (non reproductible) Matériel didactique 14cm x 21cm.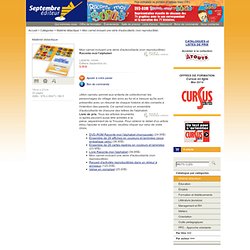 L'Écrit Tôt. SuperDuper.com. Phonetics: The Sounds of English and Spanish - The University of Iowa. Big Ideas in Beginning Reading. National Reading Panel (NRP) - Home. Outils d'implantation. Professor Gail Gillon - People - College of Education - University of Canterbury - New Zealand. Position Pro Vice-Chancellor Qualifications.
Formation Petit mot, j'entends tes sons ! LPNC : Sylviane Valdois. Directrice de recherche (DR2) CNRS Laboratoire de Psychologie et Neurocognition CNRS UMR 5105 Université Pierre Mendès-France Bâtiment Sciences de l'Homme et Mathématiques BP47, 38040 Grenoble Cedex 9 France Tél. : 00 33 4 76 82 78 07 sylviane.valdois@upmf-grenoble.fr.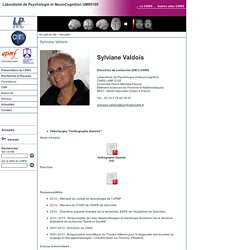 ---