Utilities
Download smcFanControl for Mac - Control Intel Mac fans to make them run cooler. Control Intel Mac fans to make them run cooler.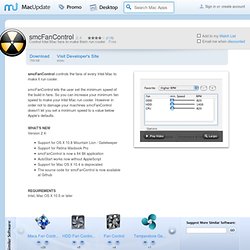 Free smcFanControl controls the fans of every Intel Mac to make it run cooler. TinkerTool: Details. TinkerTool for older systems TinkerTool is also available for old versions of Mac OS X and OS X.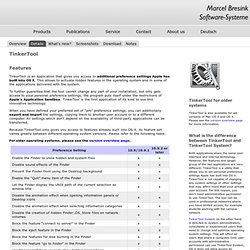 Please see the version overview page for more information. What is the difference between TinkerTool and TinkerTool System? TinkerTool. Expanded preference settings for OS X.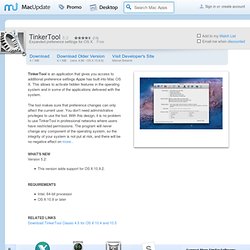 Free TinkerTool is an application that gives you access to additional preference settings Apple has built into Mac OS X. This allows to activate hidden features in the operating system and in some of the applications delivered with the system.
Maintenance. Skitch. Alfred. Growl. Quicksilver. Cyberduck. Fluid. The Unarchiver. Do you want to browse the contents of archives, rather than just extracting them?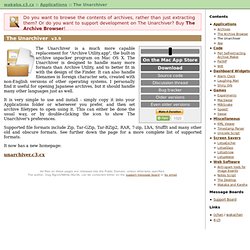 Or do you want to support development on The Unarchiver? Buy The Archive Browser! The Unarchiver is a much more capable replacement for "Archive Utility.app", the built-in archive unpacker program on Mac OS X. Caffeine.
---