Gaming
Video Gamers Really Do See More
goo
Valve announces Steam for Schools, helps teachers create educational Portal 2 levels
Who ever said being a scientific guinea pig couldn't be educational?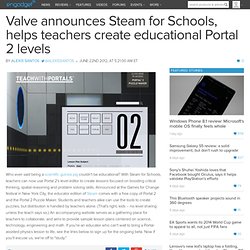 White House office studies educational benefits of video games
If you're training for a new job someday soon with a video game controller in your hands, thank Constance Steinkuehler .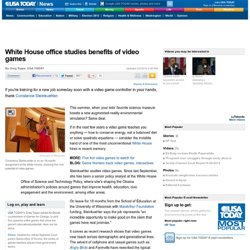 [INFOGRAPHIC] How Video Games are Changing Education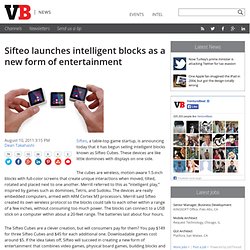 Sifteo launches intelligent blocks as a new form of entertainment
Sifteo , a table-top game startup, is announcing today that it has begun selling intelligent blocks known as Sifteo Cubes.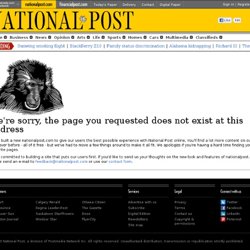 We've built a new nationalpost.com to give our users the best possible experience with National Post online. You'll find a lot more content on our site than ever before - all of it free - but we've had to move a few things around to make it all fit. We apologize if you're having a hard time finding your favourite pages.
Video games make you eat more: study
Video Games Rating Board Questionnaire
That was then. This is now.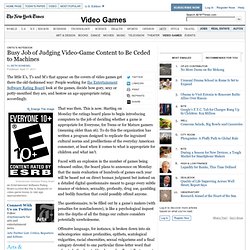 Home
Although women are still slightly in the minority among global Web users, they are closing ground with men and, once connected, spend about two more hours online a month on average.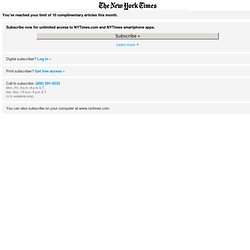 Women Set the Pace as Online G
Parents of video-gaming children, take heart: Your kid is not destined to become an anti-social hermit who lives at home until he's 35. In fact, a new study shows that all that game time could actually be making him a better citizen. No, this isn't a study funded by the video-game association. It's from the respectable folks at the Pew Internet & American Life Project. And it's the first, says study co-author Joe Kahne, to track the sorts of things kids do when playing — not just how much time they spend playing. "It's really valuable to focus heavily on the quality of those experiences," he says.
Can games make your kid a better citizen? - Back to School- msnb