Gaming
wiobyrne : Awesome netcast on Minecraft
wiobyrne : Awesome netcast on Minecraft
plus.google
wiobyrne : A plea for teachers to bring
A plea for teachers to bring Gaming into your classrooms
I am on a quest to encourage teachers of elementary, middle and high school students to use gaming to accelerate their curriculum. Students today spend 30+ hours a week, equivalent to a part time job, online gaming, on communicating on social networks, watching and creating videos on YouTube. At their computers they are in the driver's seat.
Video Gamers Really Do See More
goo
Valve announces Steam for Schools, helps teachers create educational Portal 2 levels
Who ever said being a scientific guinea pig couldn't be educational?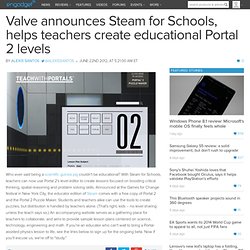 White House office studies educational benefits of video games
If you're training for a new job someday soon with a video game controller in your hands, thank Constance Steinkuehler .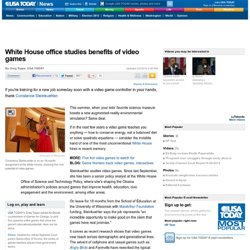 [INFOGRAPHIC] How Video Games are Changing Education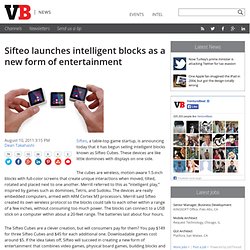 Sifteo launches intelligent blocks as a new form of entertainment
Sifteo, a table-top game startup, is announcing today that it has begun selling intelligent blocks known as Sifteo Cubes.
Video Games Rating Board Questionnaire
That was then. This is now.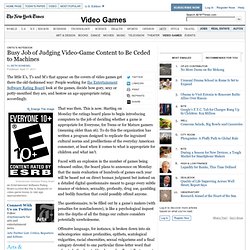 Home
Women Set the Pace as Online G
Parents of video-gaming children, take heart: Your kid is not destined to become an anti-social hermit who lives at home until he's 35. In fact, a new study shows that all that game time could actually be making him a better citizen. No, this isn't a study funded by the video-game association.
Can games make your kid a better citizen? - Back to School- msnb