Wordpress
Create 3D type art using Photoshop CS5 - Photoshop Tutorial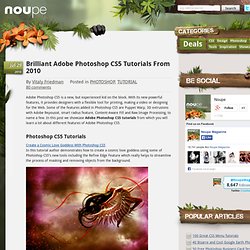 Jul 29 2010 Adobe Photoshop CS5 is a new, but experienced kid on the block. With its new powerful features, it provides designers with a flexible tool for printing, making a video or designing for the Web. Some of the features added in Photoshop CS5 are Puppet Warp, 3D extrusions with Adobe Repoussé, smart radius feature, Content-Aware Fill and Raw Image Processing, to name a few. In this post we showcase Adobe Photoshop CS5 tutorials from which you will learn a lot about different features of Adobe Photoshop CS5.
As promised I finally finish my hand drawing related article series with this one. I categorized all resources so You can more easier navigate through. Here You can find the best resources You need to create hand-drawing style designs, artworks or websites. There are wood, cork and leather textures, various office brushes, photos, templates, icons and even few tutorials at the end of the article as final reference. And I even didn't mention hand-drawn doodles, fuzzy lines, sketches and many high-quality paper backgrounds, notes, pins – just look through and take what You need!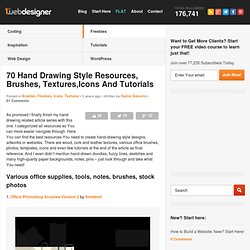 Make a link open in a certain position on the page? HTML forum at WebmasterWorld
Dynamic Drive CSS Layouts- Three Columns
This tutorial will teach you how to create a really interesting and unique typographic wallpaper in few easy steps. Even a beginner will be able to recreate this effect, and add their own style and thought in it; I am sure you will enjoy and learn a lot from this tutorial! You will learn how to create good looking background, add lightning effects and work with fonts, sizes, colors to make the necessary places stand out! Let's get started!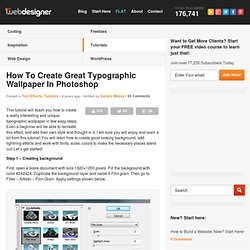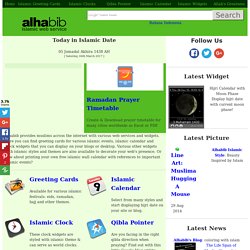 Today in Islamic Date 13 Rabi'ul Awwal 1435 AH [ Tuesday, 14th January 2014 ] Alhabib provides muslims across the internet with various web services and widgets. Here you can find greeting cards for various islamic events, islamic calendar and clock widgets that you can display on your blogs or desktop. Various other widgets with islamic styles and themes are also available to decorate your web's presence. Or how about printing your own free islamic wall calendar with references to important islamic events?
Alhabib Islamic Web Service
Update: We've created a second edition of this popular tutorial! It contains updated code samples, coverage of the latest theme development techniques, and more. Check it out at The ThemeShaper WordPress Theme Tutorial: 2nd Edition.