Fantasy Art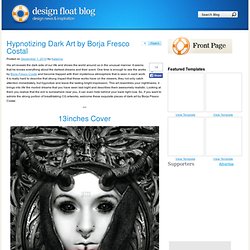 Hypnotizing Dark Art by Borja Fresco Costal
His art reveals the dark side of our life and shows the world around us in the unusual manner. It seems that he knows everything about the darkest dreams and their scent. One time is enough to see the works by Borja Fresco Costal and become trapped with their mysterious atmosphere that is seen in each work. It is really hard to describe that strong impact that these works have on the viewers, they not only catch attention immediately, but hypnotize and leave the lasting bright impression.
sci-fi-wallpaper18
The Colossus | Moltee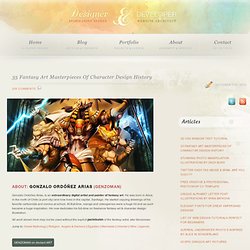 About: Gonzalo Ordóñez Arias (GENZOMAN) Gonzalo Ordoñez Arias, Is an extraordinary digital artist and painter of fantasy art. He was born in Arica, in the north of Chile (a port city) and now lives in the capital, Santiago.
Awesome Illustrations by Ryan Mauskopf | smashingpicture.com
Mystical-pond-jungle-matte-
Plantimals 5 - Worth1000 Contests
Have you ever thought of creating your own responsive website? It could be your own personal webpage or your blog or even a site for your business? How about to create a website by yourself using one of today's most advanced website builder? Feel free to use the best website builder with wide opportunities allowing to create beautiful websites of different topics in minutes.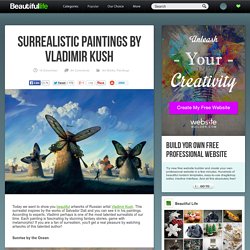 1196046663069.jpg (JPEG Image, 786x900 pixels) - Scaled (90%)
Computer games and videogames are one of the fastest growing digital mediums for computer graphics, and the artworks created to help promote videogames can be incredibly stunning. With the increase in computer power and graphics processing, some of these will soon be reality; well, at least, as real as a videogame can get. We've gathered up 50 totally awesome computer game wallpapers for your desktop. From military and soldiers to ancient monsters, evil sorcerers and fantasy cities, you'll find a great wallpaper in this collection no matter what style you like. Enjoy!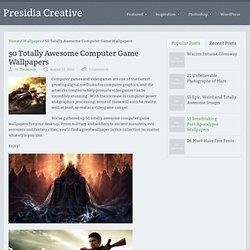 50 Totally Awesome Computer Game Wallpapers
50 examples of amazing fantasy art - Coolvibe