Audio + text
Spotlight Scripts: Podcast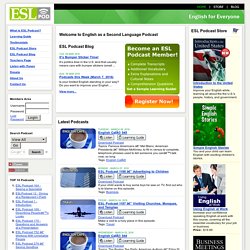 Hi Dr. McQuillan, I am a Ph.D student in computer engineering at the Uof L.
Before the leader makes a decision, he should consider it carefully, has he fully heard the opinions of the masses or has he fully considered the interests of the masses? Beijing's Subway has always been the object of envy by citizens from other cities: multi-line, low fare ... but recently, due to a "ban", the Beijing subway has become the focus of public opinion. This "ban" is a "letter on the views of freely distributing the Beijing Daily Messenger but stopping sales of other newspapers and periodicals at all the rail transit stations" issued by the Public Transport team of Beijing Municipal Public Security Bureau to the Beijing subway Corps.
"Bans" concerning the people's interests should be considered carefully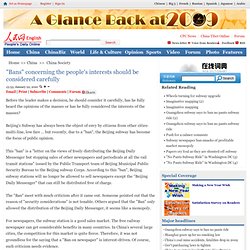 Fairy Tales from Brazil by Elsie Spicer Eells
Intermediate Listening English Lessons with Native English Speakers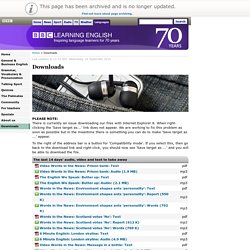 You may not copy, reproduce, edit, adapt, alter, republish, post, broadcast, transmit, make available to the public, or otherwise use audio, video or other material downloaded from BBC Learning English in any way except for your own personal or educational non-commercial use. You may not use the files for the purpose of promoting, advertising, endorsing or implying a connection with you (or any third party) and the BBC, its agents or employees. The BBC will not be liable for any loss or damage which you may suffer as a result of or connected with the download or use of this file. What this meansIf you are a teacher you may copy audio, video and documents to use in your class but you may not make any charge for this material and you may not make the material available through any other website or publication.
Series 02 Episode 07 | Listen & Watch | Learn
Section 2 is based on someone talking about something that they're interested in – it could be anything – a hobby, a person, a place, a thing – something that they know a bit about and would like to share. It helps you to practise speaking for a little bit longer – for example, when you're explaining something, or telling people something about yourself. Suggestion: The best way to practise is with a friend who speaks English or is also learning English.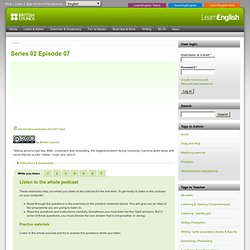 LingQ
Free Resource Offers Below is a listing of the resources we've offered free of charge on our radio broadcast recently. For more information and to request your free item, click the button below. Darkness and Drama at the Cross GTY Broadcasts Grace to YouOur flagship broadcast, featuring a half hour of verse-by-verse Bible teaching, heard Monday through Friday throughout the English speaking world.
Grace to You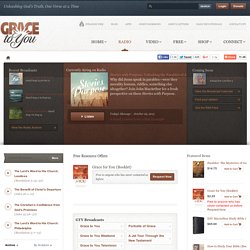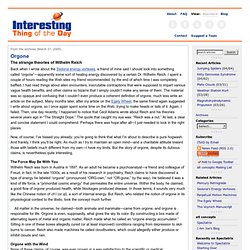 Interesting Thing of the Day
Back when I wrote about the Sedona energy vortexes, a friend of mine said I should look into something called "orgone"—apparently some sort of healing energy discovered by a certain Dr. Wilhelm Reich. I spent a couple of hours reading the Web sites my friend recommended, by the end of which time I was completely baffled.