Audio + text
LibriVox | free public domain audiobooks. Spotlight Scripts: Podcast. Learn English Online | Free English Speaking Lessons Online - Le.
English as a Second Language Podcast. Audiobooks, e-books. "Bans" concerning the people's interests should be considered carefully. Before the leader makes a decision, he should consider it carefully, has he fully heard the opinions of the masses or has he fully considered the interests of the masses?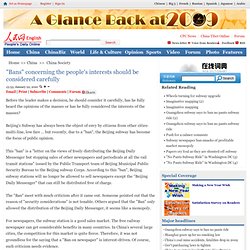 Beijing's Subway has always been the object of envy by citizens from other cities: multi-line, low fare ... but recently, due to a "ban", the Beijing subway has become the focus of public opinion. This "ban" is a "letter on the views of freely distributing the Beijing Daily Messenger but stopping sales of other newspapers and periodicals at all the rail transit stations" issued by the Public Transport team of Beijing Municipal Public Security Bureau to the Beijing subway Corps. Fairy Tales from Brazil by Elsie Spicer Eells. Intermediate Listening English Lessons with Native English Speakers. Learning English - Home - Downloads. Series 02 Episode 07 | Listen & Watch | Learn. Section 2 is based on someone talking about something that they're interested in – it could be anything – a hobby, a person, a place, a thing – something that they know a bit about and would like to share.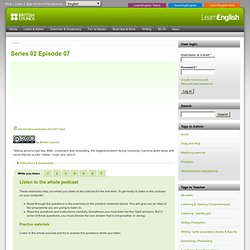 It helps you to practise speaking for a little bit longer – for example, when you're explaining something, or telling people something about yourself. Suggestion: The best way to practise is with a friend who speaks English or is also learning English. LingQ. Special English | Learning English. Grace to You. Free Resource Offers Below is a listing of the resources we've offered free of charge on our radio broadcast recently.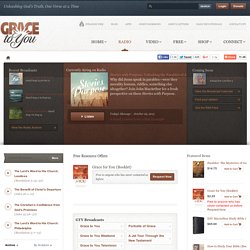 For more information and to request your free item, click the button below. Darkness and Drama at the Cross GTY Broadcasts Grace to YouOur flagship broadcast, featuring a half hour of verse-by-verse Bible teaching, heard Monday through Friday throughout the English speaking world. Interesting Thing of the Day.
---