World of the soul
The world of the soul is an alchemically,scienctifically,psychological innerstanding of what lies within. To find this out and to lay claim to knowledge, the members of this team have brought unique subjects to the table of reasoning....
Welcome All, striving to bring closure and insight, help an aid all to walk their own road.
This road is the inner balance of your own uniqueness...

Aurora amsun May 11
amsun buzz on Soul science
consciousness vs subconsciousness
Pornography addiction: A neuroscience perspective Hilton DL, Watts C - Surg Neurol Int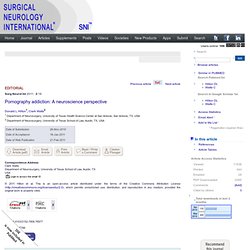 Pornography addiction: A neuroscience perspective
soul science
S.A. Local Biz - Home
Soul Science - Home
Eric Kandel is a titan of modern neuroscience. He won the Nobel Prize in 2000 not simply for discovering a new set of scientific facts (although he has discovered plenty of those), but for pioneering a new scientific approach. As he recounts in his memoir In Search of Memory, Kandel demonstrated that reductionist techniques could be applied to the brain, so that even something as mysterious as memory might be studied in sea slugs, as a function of kinase enzymes and synaptic proteins.
The Age Of Insight | Wired Science
Detox: A song about PeoplePower and Winning!
It took eight years and nine experiments with more 1,000 participants, but the results offer evidence that humans have some ability to anticipate the future. "Of the various forms of ESP or psi, as we call it, precognition has always most intrigued me because it's the most magical," said Daryl Bem, professor of psychology emeritus, whose study will be published in the American Psychological Association's Journal of Personality and Social Psychology sometime next year. "It most violates our notion of how the physical world works.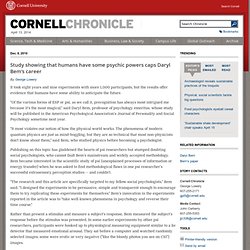 What is Visual Thinking ?