Puppet Building
Get flash to fully experience Pearltrees
This incredible dinosaur costume scares and excited a group of mixed-age kids in Sydney, Australia. Why does that part of the world have such a knack for creature design?
This section explains the moving eye assembly. The assembly is mounted on a platform that slides into the back of Fred's head and rests on the small shelves on either inside wall. Page 132 in Figure Making Can Be Fun has a lot of detail about eyes and eye mechanisms.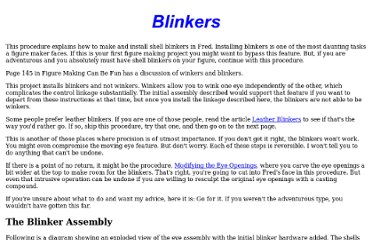 This procedure explains how to make and install shell blinkers in Fred. Installing blinkers is one of the most daunting tasks a figure maker faces.