Moodle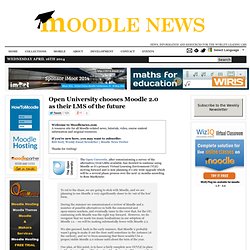 Open University chooses Moodle 2.0 as their LMS of the future 
Welcome to Moodlenews.com
Moodle2_Admin_Map
Welcome to Moodlenews.com A resource site for all Moodle-related news, tutorials, video, course content information and original resources. If you're new here, you may want to subscribe to the RSS feed .
New Moodle 2.0 theme: Broad Study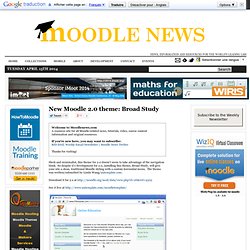 20 octobre 2010 Le Moodle Tool Guide for Teachers , conçu et publié par Joyce Seitzinger ( @catspyjamasnz ), néerlandaise émigrée en Nouvelle-Zélande, est un aide-mémoire pour l'utilisation de Moodle , destiné aux enseignants et enseignantes.
perspective » Blog Archive » Moodle Tool Guide disponible en français
The Twitter #moodle Daily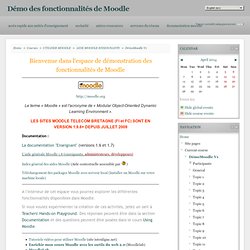 Journal (outil méta-cognitif) A l'issu d'une stratégie cognitive, l'élève peut mettre en place un processus d'analyse de ses activités et méthodes d'acquisition des connaissances.
De MoodleDocs. Bienvenue sur la documentation francophone Moodle 2.x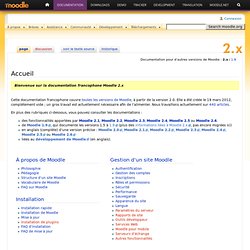 Overline » Archive for Moodle