Offline Activism Documentation
Quick Guide for the Dynamization of Popular Assemblies « from the plazas
Translated from here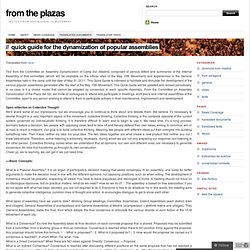 Mobile Security Risks: A Primer for Activists, Journalists and Rights Defenders 10 May 2011 by safermobile Activists, rights defenders, and journalists use mobile devices and communications for reporting, organizing, mobilizing, and documenting.
Mobile Security Risks: A Primer for Activists, Journalists and Rights Defenders
Original file name: sikrit0-2-0.pdf This document has been shared on pdf-archive.com on 02/20/2011 at 16:05, from IP 92.241.***.***.
sikrit0-2-0.pdf - PDF Archive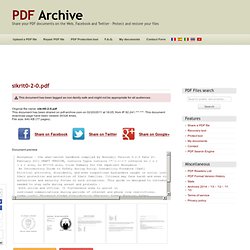 Guide to Safety and Victory in Street Confrontations UPDATE
Guide to Safety and Victory in Street Confrontations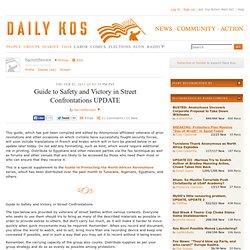 These days, no popular movement goes without an Internet presence of some kind, whether it's organizing on Facebook or spreading the word through Twitter. And as we've seen in Egypt , that means that your Internet connection can be the first to go. Whether you're trying to check in with your family, contact your friends, or simply spread the word, here are a few ways to build some basic network connectivity when you can't rely on your cellular or landline Internet connections.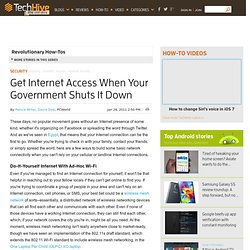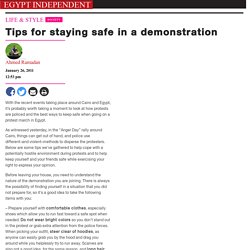 Tips to stay safe in a demonstration
With the recent events taking place around Cairo and Egypt, it's probably worth taking a moment to look at how protests are policed and the best ways to keep safe when going on a protest march in Egypt. As witnessed yesterday, in the "Anger Day" rally around Cairo, things can get out of hand, and police use different--and violent--methods to disperse the protesters. Below are some tips we've gathered to help cope with a potentially hostile environment during protests and to help keep yourself and your friends safe while exercising your right to express your opinion.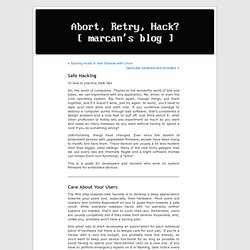 Or how to practice Safe Hex Ah, the world of computers.
Abort, Retry, Hack? » Blog Archive » Safe Hacking
As a media trainer, I'm often called upon to help companies and organizations in times of crisis. Those crises have been as varied as human experience itself, everything from a salami recall to a celebrity (who shall remain unnamed) behaving badly, to grave situations such as train wrecks or epidemics.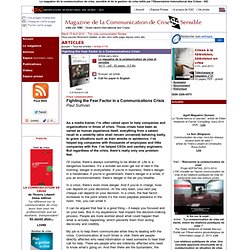 Fighting the Fear Factor in a Communications Crisis
Yesterday's post about group behavior when faced with changing conditions elicited some response.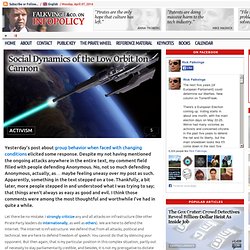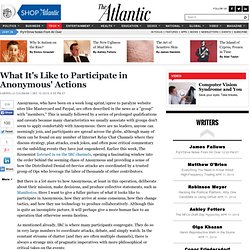 What It's Like to Participate in Anonymous' Actions - Gabriella Coleman - Technology
Anonymous, who have been on a week long sprint/spree to paralyze website sites like Mastercard and Paypal, are often described in the news as a "group" with "members."
AnonNews.org : Everything Anonymous
AnonNews uses an open-posting concept.