Revolution Tools
binaural beat subliminal sounds lucid dreaming
OccuCar General Fund For Gas, Equipment, etc
Information This WePay Account's sole purpose is to collect funds for the OccuCar. Though I wish I was independently wealthy and could support this on my own, sadly this is not the case. What is the OccuCar, You might ask? The real question is, "What Isn't The OccuCar?"
THING2THING | Independent Artists and Writers for Wikileaks and Freedom of Speech
From RobotsEverywhereWiki This is a quick way to build a cell phone battery booster while inside a Radio Shack or similar store. You may want to have one of these ready if you want to livestream or record an event, and don't have time to order a proper battery booster because the event starts in an hour or so. Build time is about five minutes.
Ersatz battery booster - RobotsEverywhereWiki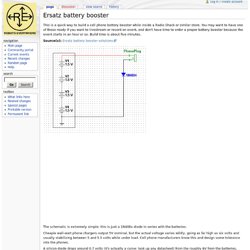 Solar powered cellphone a true hack
A study based on 43,000 responses to Tweets found precisely what people like -- and loathe -- about microblog posts. If you could construct, algorithmically, the Most Annoying Tweet Imaginable, it might look something like this: The Most Annoying Tweet Imaginable, in other words, would be overly long. It would contain stale information. It would #totally #overuse #hashtags.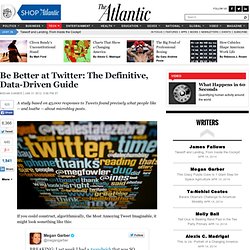 Be Better at Twitter: The Definitive, Data-Driven Guide - Megan Garber - Technology
OPDX trades, swaps & more The Occupy Portland Resource Bank group is open to all who want to "recycle" that special something rather than throw it away. Or maybe you're looking to acquire something yourself! Maybe you find a bunch of coats on FreeCycle or Craigslist being given away and you are too far away to get them to St. Francis Church for distribution for those who need them. Need a ride to GA?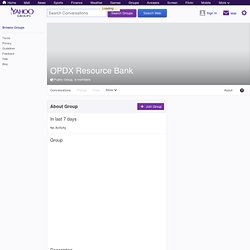 opdxresourcebank : OPDX Resource Bank
dl.dropbox.com/u/293132/mouse.html
Occupy Portland Calendar
dl.dropbox.com/u/293132/mouse2.html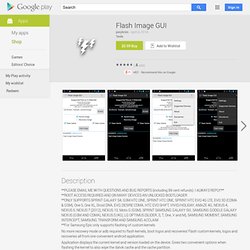 Turn your phone into a color flashlight, police light, disco light, candle and led banner. Have you ever tried to use your phone's screen or LED as a beacon of light, only to find it's just not bright enough? Turn your phone into a versatile flashlight with Color Flashlight app, the app that brightens up your phone's day and leads the way.
Flash Image GUI - Apps on Android Market
DQizzXxRpm
OPDX Livestream
Occupy Portland Media Coalition
occupy portland - Facebook Search
Occupy Portland on Reddit
XSplit - Going Live is Simple
Decentralized Dance Party- PORTLAND! (NEW EVENT- REAL DATE!)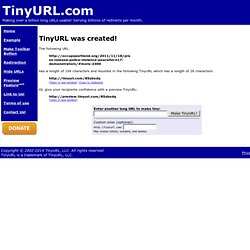 The following URL: http://occupyportland.org/2011/11/18/pre ss-release-police-violence-peaceful-n17- demonstrators/#more-2300 has a length of 104 characters and resulted in the following TinyURL which has a length of 26 characters: http://tinyurl.com/85ybxdq[Open in new window][Copy to clipboard]
shorten that long URL into a tiny URL
#OccupyArrests by Location
How to secure your computer and surf fully Anonymous BLACK-HAT STYLE
Improve performance by disabling Windows 7-services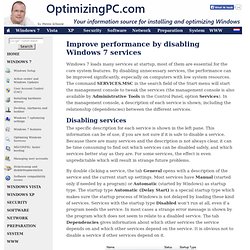 Windows 7 loads many services at startup, most of them are essential for the core system features. By disabling unnecessary services, the performance can be improved significantly, especially on computers with low system resources. The command SERVICES.MSC in the search field of the Start menu will start the management console to tweak the services (the management console is also available by Administrative Tools in the Control Panel, option Services).
Photos
OccupyLA Streaming List
The Revolution Earth Pool
pad.riseup.net | opdxlivestream
pad.riseup.net | RisePDX
Connected. This pad seems to be opened in more than one browser window on this computer. Reconnect to use this window instead.
opdxustreams @ Ustream.TV - . Free .TV shows, LIVE Video Chat Rooms.
Special ALT Characters§†If any characters do not appear correctly, view a graphic image of this table. Return to Main Page of Ted's HTML Tutorial §To obtain an ALT Character: Make certain that the Num Lock key has been pressed to activate the numeric key section of the keyboard. Depress the Alt key.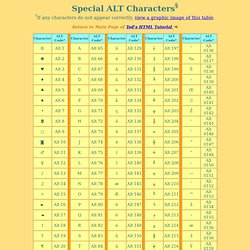 Special ALT Characters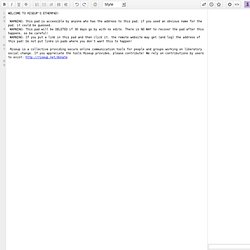 Connected. This pad seems to be opened in more than one browser window on this computer. Reconnect to use this window instead. Your permissions have changed while viewing this page. Try to reconnect.
pad.riseup.net | MP4LE07E8P