Wind Power Manufacuterer
Home - Kenersys
Elecon Engineering Pvt. Ltd - Material Handling - Power Transmission- Energy Solutions
RRB Energy
Pioneer Wincon
ReGen Powertech - Madhusudhan Khemka led Initiative for Wind Energy Solutions
MTorres – Máquina herramienta, utillajes, empalmadores, portabobinas, aerogeneradores y proyectos de ingeniería. / MTorres – Machine tools, assembly jigs, splicers, roll stands, wind turbines and engineering projects.
ACCIONA Energy
WELCOME
Wind Turbine Industries
a leading energy company in oil and gas production
Blaaster Wind Technologies — Developing the next generation wind turbines
Aeronautica Windpower
Welcome : Northern Power Systems
SEPC - Home
Eviag
e.n.o. energy: Home
Home
NEPC INDIA LIMITED
leading wind power solutions provider
Dewind
Ghodawat Industries (India) Pvt. Ltd
::-CHIRANJJEEVI WIND ENERGY LIMITED-::
WES - Home
BARD Gruppe - Windkraftanlagen und Offshore Windparks
Nordic WindPower
Windmatic,Wind turbines for sale,Used Wind Turbines, Micon, Nordtank
SUREnergy | Your source for Sustainable Use of Renewable Energy
ACSA
Nordex: nordex-online.com - english
Energy AG – Willkommen
Fuhrländer
lagerwey.nl
STX Windpower B.V. - Home
EWT: EWT presents High Yield DW52/54 - 500kW wind turbine
:: Inox Wind Limited ::
GE Energy Services, GE Power & Water, GE Oil & Gas | GE Energy
AREVA Wind GmbH - 5 MW Offshore-Anlage M5000: Portrait
Time: 10:31:13.568 Message: Setting up ready handler... Time: 10:31:13.569 Message: Successfully setup ready handler. Time: 10:31:14.434 Message: Assigning onclick to all links on this page...
a global leader in power generation solutions for renewable energy including hydro, geothermal, solar, wind power ; thermal energy including gas, industry processes, nuclear, coal and oil power.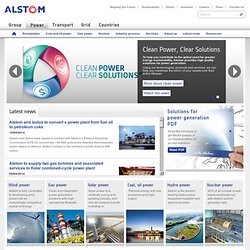 Alizéo: fabricant d'éoliennes rabattables pour les zones anticycloniques
ENERCON
DDIS - Direct Drive System
SA - Groupe Vergnet
Welcome to Norwin
Avantis
Nordwind-Energieanlagen - Willkommen
Windtechnik Nord :::Enge-Sande ::: Nordfriesland
Global Wind Power
Energy Sector
REpower Systems SE: REpower Aktuell
W2E Wind to Energy GmbH: START
Willkommen bei Schuler. Mit uns sichern Sie Ihren Wettbewerbsvorteil.
Voith Turbo Wind GmbH & Co. KG (WIND TECHNOLOGY)