Study
It's easy to forget that we have access to a virtually limitless resource of information, i.e. the Internet. For a lot of us, this is even true at our fingertips, thanks to the ubiquity of smartphones and an ever-increasing push for online greatness by tech engineers all over the world. As a result, there are countless websites out there that are geared to make you smarter and more brilliant for either a low or no cost. Here are just 25 killer websites that may just make you more clever than ever before. 1.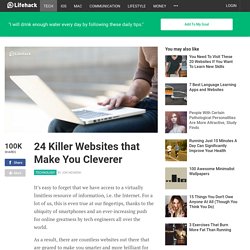 Want to Get Smarter? Read Something on This List
gizmodo
Welcome to the Student Resource Bible! This is an all encompassing guide for students that features the most helpful sites on the web. This "resource bible" features 14 different categories with exhaustive web sources for each topic.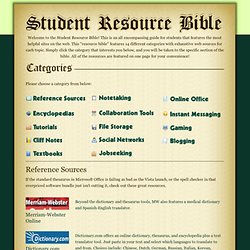 Student Resource Bible
The internet is an invaluable resource to self-educated learners. Below is a list of some of the most helpful sites out there including opencourseware materials, free libraries, learning communities, educational tools, and more. Including links to individual classes would make this list too long.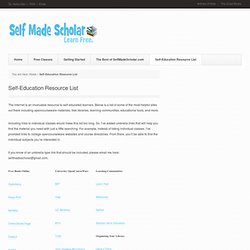 Home Page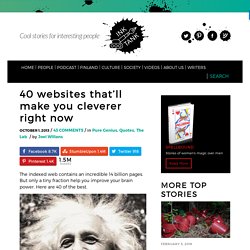 khanacademy.org – Watch thousands of micro-lectures on topics ranging from history and medicine to chemistry and computer science. freerice.com – Help end world hunger by correctly answering multiple-choice quizzes on a wide variety of subjects. whizzpast.com- Learn about our awe inspiring past all in one wonderful place.
#RSABeyondGDPOur politicians are hung up on keeping the growth curve rising. But does GDP really tell us all we need to know about a country's wealth and well-being? In this new RSA Short, Kate Raworth makes a powerful argument to look beyond economic growth alone for a true measure of prosperity and progress.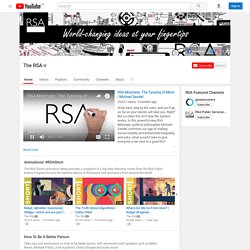 IDEAS THAT COULD CHANGE THE WORLD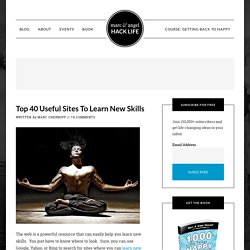 post written by: Marc Chernoff Email The web is a powerful resource that can easily help you learn new skills. You just have to know where to look. Sure, you can use Google, Yahoo, or Bing to search for sites where you can learn new skills , but I figured I'd save you some time.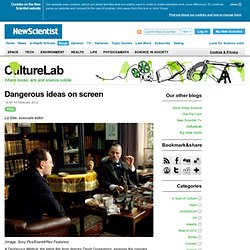 CultureLab: Dangerous ideas on screen
Liz Else, associate editor (Image: Sony Pics/Everett/Rex Features) A Dangerous Method, the latest film from director David Cronenberg, explores the complex relationship between two men who helped shape 20th century thinking: Sigmund Freud (Viggo Mortensen) and Carl Jung (Michael Fassbender). The tangle and later clash between Freud and Jung is ironically interwoven with the stories of Jung's relationships with the underrated women in his life: a Russian Jew called Sabina Spielrein (Keira Knightley), Jung's patient, lover and subsequently a well respected analyst in her own right; and Emma Jung (Sarah Gadon), the rich but understandably insecure wife who must endure both the great man's angst and his affairs. The fifth player, fellow psychiatrist Otto Gross (Vincent Cassel) is the man Freud originally wanted to succeed him.
This wiki is a collaborative environment for exploring ways to become a better thinker. Topics that can be explored here include MemoryTechniques, MentalMath, CriticalThinking, BrainStorming, ShorthandSystems, NotebookSystems, and SmartDrugs. Other relevant topics are also welcome. SiteNews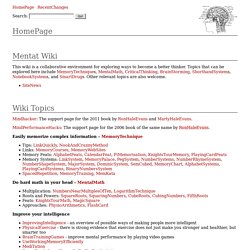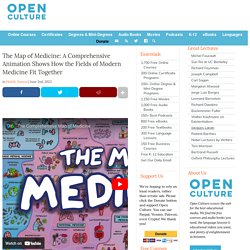 "Our independence from Spanish domination did not put us beyond the reach of madness," said Gabriel García Márquez in his 1982 Nobel Prize acceptance speech. García Márquez, who died yesterday at the age of 87, refers of course to all of Spain's former colonies in Latin America and the Caribbean, from his own Colombia to Cuba, the island nation whose artistic struggle to come to terms with its history contributed so much to that art form generally known as "magical realism," a syncretism of European modernism and indigenous art and folklore, Catholicism and the remnants of Amerindian and African religions.