Survival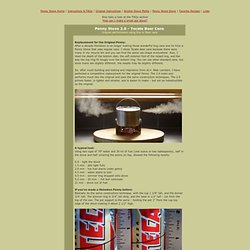 Penny Stove 2.0 - Standard Tecate Cans
Replacement for the Original Penny: After a decade Heineken is no longer making those wonderful Keg cans and its time a Penny Stove that uses regular cans.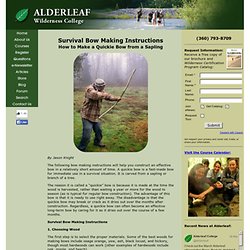 By Jason Knight The following bow making instructions will help you construct an effective bow in a relatively short amount of time. A quickie bow is a fast-made bow for immediate use in a survival situation.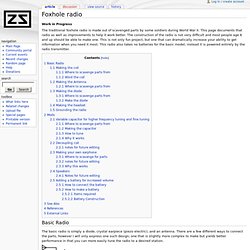 From ZombieSquadWiki
Foxhole radio - ZombieSquadWiki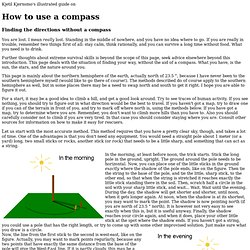 Kjetil Kjernsmo's illustrated guide on Finding the directions without a compass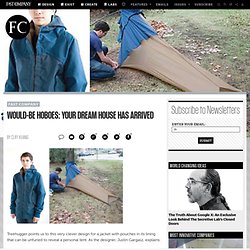 Would-be Hoboes: Your Dream House Has Arrived
Treehugger points us to this very clever design for a jacket with pouches in its lining that can be unfurled to reveal a personal tent.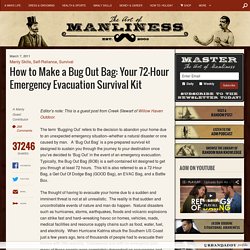 Editor's note: This is a guest post from Creek Stewart of Willow Haven Outdoor. The term 'Bugging Out' refers to the decision to abandon your home due to an unexpected emergency situation–whether a natural disaster or one caused by man. A 'Bug Out Bag' is a pre-prepared survival kit designed to sustain you through the journey to your destination once you've decided to 'Bug Out' in the event of an emergency evacuation.
Step 7. Take the bottom piece of the can and start to ruffle the perimeter of the can with your thumb.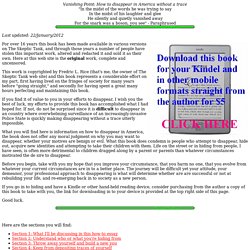 Where there's water, life is possible. True, it may be very difficult and very hard to live, depending, but anyone who's driven, hiked, or camped in the American South West will have noticed that cities and ranches crop up where there's surface water or where there's been a well dug.