Paper arts
360 Degree Christmas Book Panorama by Yusuke Oono
Shredded Magazine Art - Christopher Coppers Turns Normal Magazines into Epic Art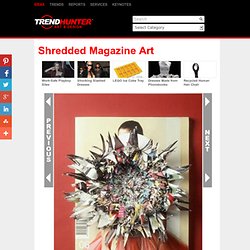 Christopher Coppers is an artist who specializes in ripping up magazine covers to create beautiful works of art. His magazine cover art turns normal magazines into awesome pieces of art.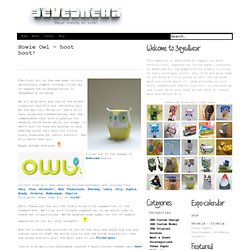 The first kit of the new year is this deceivingly simple looking little owl to expand the bird-population in 3EyedBear's universe.
Paper craft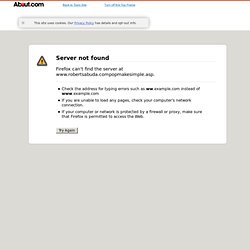 Leaving So Soon? Security Alert: You clicked on a link to About.com but are now leaving without viewing any of our content. This may have occurred because a site is using About.com's redirect link to maliciously redirect you to their (non-About.com) web page.
Paper Craft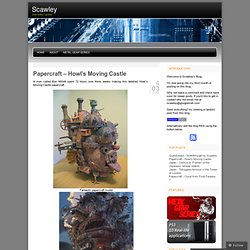 A man called Ben Millett spent 72 hours over three weeks making this detailed Howl's Moving Castle papercraft. Fantastic papercraft model Screen capture for comparison from the film by Studio Ghibli
Papercraft – Howl's Moving Castle « Scawley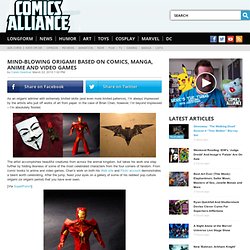 Mind-Blowing Origami Based on Comics, Manga, Anime and Video Games - ComicsAlliance | Comics culture, news, humor, commentary, and reviews
Mar 22nd 2010 By: Caleb Goellner As an origami admirer with extremely limited skills (and even more limited patience), I'm always impressed by the artists who pull off works of art from paper. In the case of Brian Chan, however, I'm beyond impressed - I'm absolutely floored.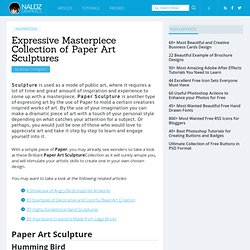 Expressive Masterpiece Collection of Paper Art Sculptures
Sculpture is used as a mode of public art, where it requires a lot of time and great amount of inspiration and experience to come up with a masterpiece.
These PaperCraft are for registered members only. If you want to use and enjoy these models, you will require a password.
PaperPhoto Animals 3D