BIBLE STUDY TOOLS
Bible Study: Bible Study Guides
FREE CHRISTIAN BIBLE STUDY COURSES
Christian Discipleship Courses on CBN ... Free Online Courses. ... methods by which to organize your study.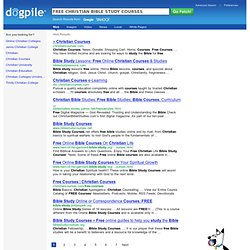 Back to the Bible - Q: Which version of the Bible do you use/recommend?
A: Frequently we are asked about Bible versions--which is best, which is most accurate, which do we recommend. Unfortunately, often those who ask have already made up their mind and use the Bible version issue as a kind of litmus test for doctrinal purity.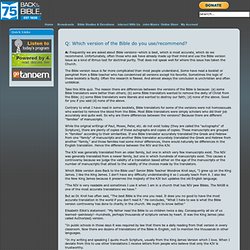 Bible Study Guides - Christianbook
Bible Tools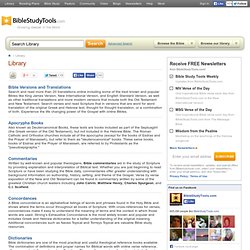 Online Bible Study Tools – Library of Resources
Bible Versions and Translations Search and read more than 20 translations online including some of the best known and popular Bibles like King James Version, New International Version, and English Standard Version, as well as other traditional translations and more modern versions that include both the Old Testament and New Testament. Search verses and read Scripture that in versions that are word for word translation of the original Greek and Hebrew text, thought for thought translation, or a combination of both.
Devotionals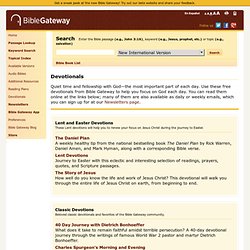 Devotions by Christine CaineSocial justice worker and speaker Christine draws on the trials and tribulations she's faced in her ministry (as described in her book Undaunted to encourage you to stand tall against life's challenges. Discovering God's DesignDiscover God's design for life, the environment, finances, generosity, and eternity.
Precept Ministries International | Bible | Bible Study | Buy Bible Study | Inductive Bible Studies
Here's How it Works 1. Register or Login, so we can show you a customized Bible reading progress tracking chart. 2.
Daily Bible Reading Plan – Read the Bible in a Year!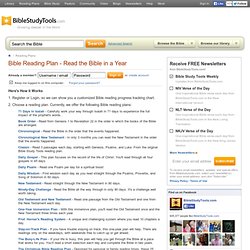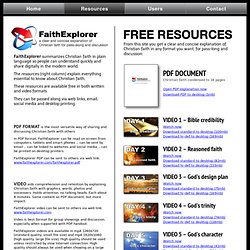 Free resources for explanation of Christian faith / FaithExplorer
FaithExplorer summarizes Christian faith in plain language so people can understand quickly and share digitally in the modern world. The resources (right column) explain everything essential to know about Christian faith.
A searchable online Bible in over 100 versions and 50 languages.: Newsletters
CHRISTIAN / SPEAKING SPECIFICALLY ABOUT THE END TIMES WE LIVE IN
Bible verses Online hymns,clipart and quotes, Free with DailyBible.com
The Church Channel | Watch Online
theresagarciaministry.com
Universal Christian Radio