Effective teaching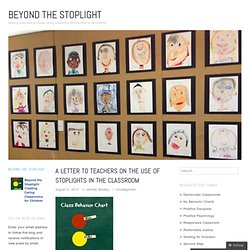 a letter to teachers on the use of stoplights in the classroom | beyond the stoplight
Dear Teacher, Before you hang that stoplight up for the new school year, please put yourself on red for a minute or two. Rethink the idea that hanging a large paper traffic light in the front of the room, dotted with magnets or popsicle sticks displaying each student's name is ok. Rethink the concept that publicly tracking behavior and doling out consequences based on whose behavior moves them off of green each day is fair, kind, or appropriate.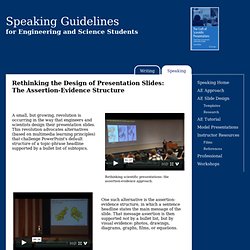 Rethinking the Design of PowerPoint
Recently, much criticism has been levied at PowerPoint's default structure of a topic-phrase headline supported by a bullet list of subtopics. This web page advocates an assertion-evidence structure, in which a sentence headline states the main assertion of the slide. That headline assertion is then supported not by a bullet list, but by visual evidence: photos, drawings, diagrams, graphs, films, or equations. One assumption of the assertion-evidence structure is that slides are, in fact, an appropriate visual aid for the talk.
Alabi
Checklist for Research Papers
Lesson Plan Map – Search Education – Google
https://www.ideals.illinois.edu/bitstream/handle/2142/11699/Gretencord_dissertation_deposited.pdf?sequence=2
/ Resources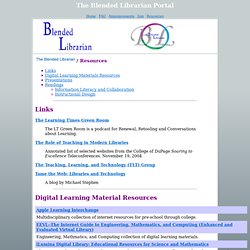 The Blended Librarian - Resources
New Media Consortium Names 10 Top 'Metatrends' Shaping Educational Technology - Wired Campus
A group of education leaders gathered last week to discuss the most important technology innovations of the last decade, and their findings suggest the classroom of the future will be open, mobile, and flexible enough to reach individual students—while free online tools will challenge the authority of traditional institutions.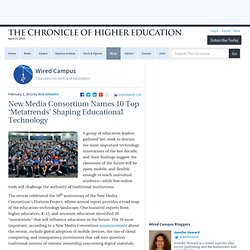 Apps - CLC Technology Conference 2011
I came, I saw, I researched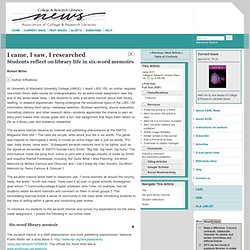 Students reflect on library life in six-word memoirs + Author Affiliations At University of Maryland University College (UMUC), I teach LIBS 150, an online, required one-credit library skills course for undergraduates.