Vegetarian
Ingredients
Uncooked Tomato Sauce for Fusilli
1) Prepare the pasta dough and set out at room temperature to rest.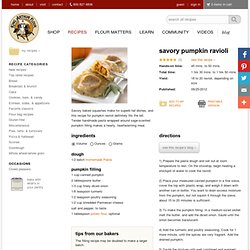 Savory Pumpkin Ravioli
Baked Sauerkraut Recipe
Bulgur Salad with Cucumbers, Red Peppers, Chick Peas, Lemon and Dill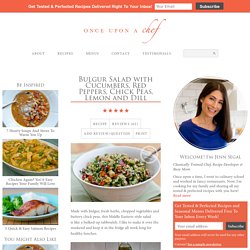 This is one of my favorite main-course salads. Made with bulgur, fresh herbs, chopped vegetables and buttery chick peas, it's kind of like a bulked-up tabbouleh. I like to make it over the weekend and keep it in the fridge all week long for healthy lunches. If you're unfamiliar with bulgur, it's a chewy and nutty-tasting Middle Eastern grain made from whole wheat kernels that have been parboiled, dried and cracked. In addition to being delicious, it's super healthy — high in fiber and protein, rich in vitamins and minerals and low in fat and calories.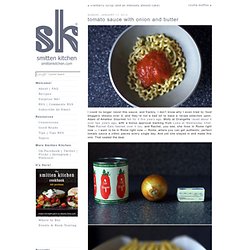 I could no longer resist this sauce, and frankly, I don't know why I even tried to: food bloggers obsess over it, and they're not a bad lot to base a recipe selection upon. Adam of Amateur Gourmet fell for it five years ago. Molly at Orangette raved about it over two years ago, with a bonus approval marking from Luisa at Wednesday Chef. Then Rachel Eats fawned over it too, and Rachel, you see, she lives in Rome right now — I want to be in Rome right now — Rome, where you can get authentic, perfect tomato sauce a zillion places every single day. And yet she stayed in and made this one.
Brown Rice Risotto With Winter Squash - Recipes - The New York Times
Puffy Corn Pancake With Blackberry Sauce - Recipes - The New York Times
1 1/2 pounds yellow-fleshed potatoes, like Yukon or Bintje, peeled and chopped 1 1/2 cups half-and-half or milk Salt and pepper
Leek and Potato Soufflé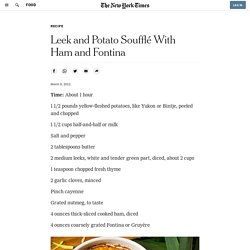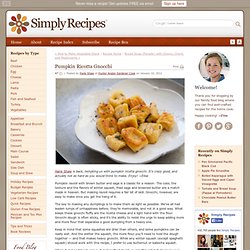 1 Mix the pumpkin puree, ricotta, parmesan, eggs and salt together in a large bowl. Add 2 cups of the flour and mix well with your hands. The dough should be very sticky, impossible to work. Add another half cup of flour and mix that in — you want the dough to still be pretty sticky, but pliable enough to shape into a large log.
Pumpkin Ricotta Gnocchi Recipe
A little while ago, on a visit to Annisquam, Massachusetts, my friends Ann and Nick hosted an "Impress the Food Blogger" dinner at their home. Guests were encouraged to bring a favorite dish, and we all got to vote on what we thought would be a hit on the site. The evening was a blast, the votes were tallied, and the winning dish?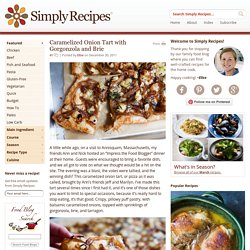 Caramelized Onion Tart with Gorgonzola and Brie Recipe
Portabello Mushrooms with Creamy Spinach-Artichoke Filling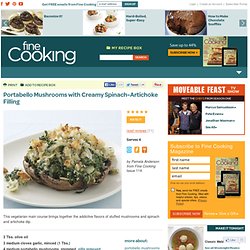 user reviews made it? RATE IT! by Kohola, 11/11/2013DELICIOUS! Made this on it's own for Meatless Monday. Had some pickled beets on the side.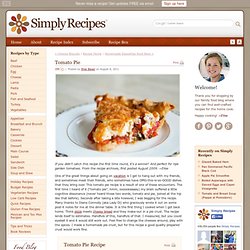 Tomato Pie Recipe
If you want to take this recipe up a notch, you can caramelize the onions while prepping the other ingredients. If you do that, double the amount of onion. Ingredients 1 9-inch pie shell (see pie crust recipe for homemade version)1/2 yellow or red onion, chopped3-4 tomatoes, cut in half horizontally, squeezed to remove excess juice, roughly chopped, to yield approximately 3 cups chopped tomatoes1/4 cup sliced basil (about 8 leaves)*2 cups grated cheese (combination of sharp cheddar and Monterey Jack, or Gruyere or Mozarella)3/4 cup mayonnaise1 teaspoon (or more to taste) of Frank's Hot Sauce (or Tabasco)Salt and freshly ground black pepper