Vegetarian
1) Prepare the pasta dough and set out at room temperature to rest.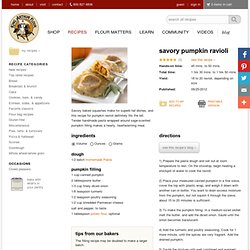 Savory Pumpkin Ravioli
Baked Sauerkraut Recipe
Bulgur Salad with Cucumbers, Red Peppers, Chick Peas, Lemon and Dill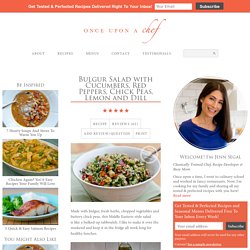 Feb Bulgur Salad with Cucumbers, Red Peppers, Chick Peas, Lemon and Dill This is one of my favorite main-course salads. Made with bulgur, fresh herbs, chopped vegetables and buttery chick peas, it's kind of like a bulked-up tabbouleh. I like to make it over the weekend and keep it in the fridge all week long for healthy lunches.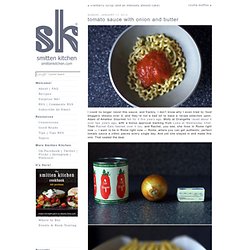 I could no longer resist this sauce, and frankly, I don't know why I even tried to: food bloggers obsess over it, and they're not a bad lot to base a recipe selection upon. Adam of Amateur Gourmet fell for it five years ago . Molly at Orangette raved about it over two years ago , with a bonus approval marking from Luisa at Wednesday Chef . Then Rachel Eats fawned over it too , and Rachel, you see, she lives in Rome right now — I want to be in Rome right now — Rome, where you can get authentic, perfect tomato sauce a zillion places every single day. And yet she stayed in and made this one.
Brown Rice Risotto With Winter Squash - Recipes - The New York Times
Puffy Corn Pancake With Blackberry Sauce - Recipes - The New York Times
1 1/2 pounds yellow-fleshed potatoes, like Yukon or Bintje, peeled and chopped 1 1/2 cups half-and-half or milk Salt and pepper 2 tablespoons butter 2 medium leeks, white and tender green part, diced, about 2 cups 1 teaspoon chopped fresh thyme
Leek and Potato Soufflé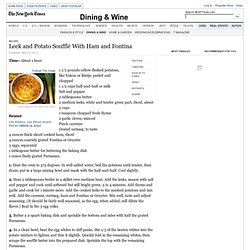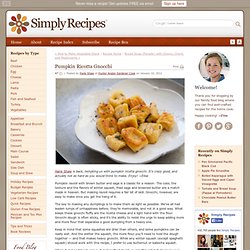 1 Mix the pumpkin puree, ricotta, parmesan, eggs and salt together in a large bowl. Add 2 cups of the flour and mix well with your hands. The dough should be very sticky, impossible to work. Add another half cup of flour and mix that in — you want the dough to still be pretty sticky, but pliable enough to shape into a large log.
Pumpkin Ricotta Gnocchi Recipe
A little while ago, on a visit to Annisquam, Massachusetts, my friends Ann and Nick hosted an "Impress the Food Blogger" dinner at their home. Guests were encouraged to bring a favorite dish, and we all got to vote on what we thought would be a hit on the site. The evening was a blast, the votes were tallied, and the winning dish?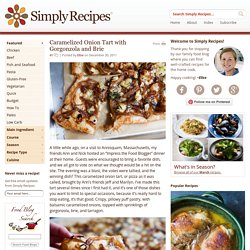 Caramelized Onion Tart with Gorgonzola and Brie Recipe
Portabello Mushrooms with Creamy Spinach-Artichoke Filling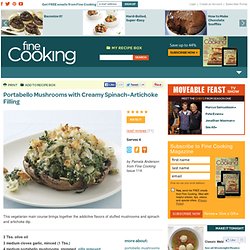 by Pamela Anderson This vegetarian main course brings together the addictive flavors of stuffed mushrooms and spinach and artichoke dip. Serves 4 3 Tbs. olive oil 3 medium cloves garlic, minced (1 Tbs.) 4 medium portabello mushrooms, stemmed, gills removed Kosher salt Freshly ground black pepper 4 oz. cream cheese, softened 3 Tbs. mayonnaise 1-1/2 tsp. fresh thyme 9 to 10 oz. frozen chopped spinach, thawed and squeezed dry 9 oz. frozen artichokes, thawed, lightly squeezed dry, and chopped 1/2 cup fresh breadcrumbs or panko 1/3 cup finely grated Parmigiano-Reggiano Tip: If you can't find frozen artichoke hearts, substitute a 14-oz. can of artichoke hearts, drained and patted dry.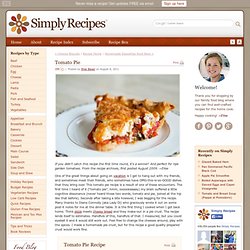 Tomato Pie Recipe
If you didn't catch this recipe the first time round, it's a winner! And perfect for ripe garden tomatoes. From the recipe archives, first posted August 2009. ~Elise