False Facebook/Text Message/Etc.
TweetForger | Till Next Time
ifakesiri.com | Generate your own Siri conversations
iphonetextgenerator.com - Generate perfect iPhone text message chat screenshots in seconds.
Fake Tweet Builder
History is boring.
TwHistory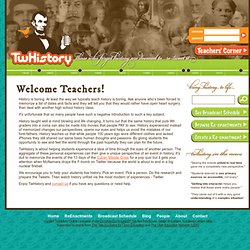 newsjack
Graphic Organizer for Romeo & Juliette
Historical Facebook Lesson - Google Docs Templates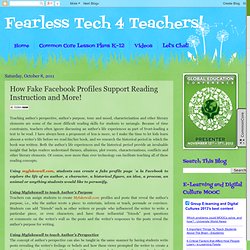 Teaching author's perspective, author's purpose, tone and mood, characterization and other literary elements are some of the most difficult reading skills for students to untangle.
How Fake Facebook Profiles Support Reading Instruction and More!
Template