False Facebook/Text Message/Etc.
ifakesiri.com | Generate your own Siri conversations
History is boring.
TwHistory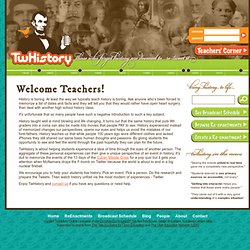 newsjack
Graphic Organizer for Romeo & Juliette
Historical Facebook Lesson - Google Docs Templates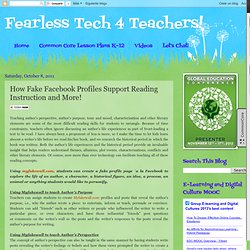 Teaching author's perspective, author's purpose, tone and mood, characterization and other literary elements are some of the most difficult reading skills for students to untangle. Because of time constraints, teachers often ignore discussing an author's life experiences as part of front-loading a text to be read. I have always been a proponent of less is more, so I make the time to let kids learn aboout a writer's life before we read his/her book, and we research the historical period in which the book was written.
How Fake Facebook Profiles Support Reading Instruction and More!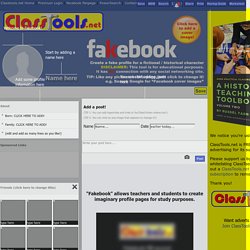 "Fakebook" allows teachers and students to create imaginary profile pages for study purposes.