Faire ses chaussures
Medieval-Type Shoe Tutorial by ~Autnott on deviantART
Medieval-Type Shoe Tutorial by ~Autnott on deviantART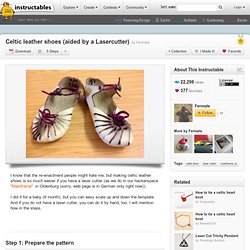 Celtic leather shoes (aided by a Lasercutter)
Since I already had celtic shoes with I wanted to use as a pattern, I opened the laces and laid a shoe flat on the table. Then I took a picture. I imported the picture into a graphics tool (I used CorelDraw, but OpenSource Inkscape should also work). First I tried to vectorize it automatically, but the result didn't look good. Then I put the picture in the background and draw the outline with the mouse; I only placed a point at each corner, and then smoothed the lines (there is a option for line objects; sorry that I cannot give the correct technical terms, since I'm using the German version of the software). The second picture shows a screenshot of the pattern drawing with the line option symbols.
Summer shoes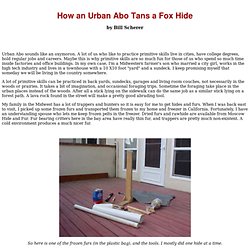 How An Urban Abo Tans a fox Hide
How an Urban Abo Tans a Fox Hide
La matière première, le tannage et les outils... - La structure de la… - Histoire des… - Du parchemin au… - Procédé de… - Quelques outils… - Quelques métiers du… - essais de reconstitution d'objets medievaux en cuir.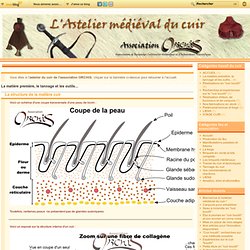 Les statuts des corporations de métiers de la ville de Paris au 13ème siècle sont soigneusement consignés dans "Le livre des métiers" de Boileau.
le tannage des peaux
Make Your own Tire SandalsAdapted from Participating in Nature: Wilderness Survival and Primitive Living Skills I'm hard on shoes.
Tire Sandals: Innovative footwear recycled from old tires.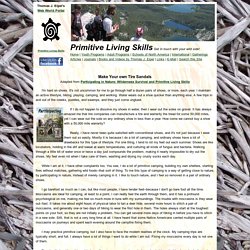 Edited to add: Due to alle the comments regarding the title of this instruction, I've changed the name to 'iron age shoes' which might be more historycally correct. I learned to make these by using my own foot as a template. Therefore, all the measures given here are highly approximate.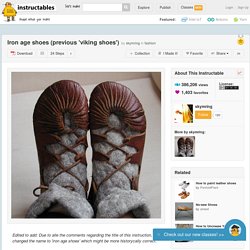 Footwear of the Middle Ages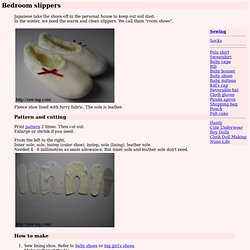 Japanese take the shoes off in the personal house to keep out soil dust. In the winter, we need the warm and clean slippers. We call them "room shoes".
Les beaux jours arrivent, ils sont déjà là !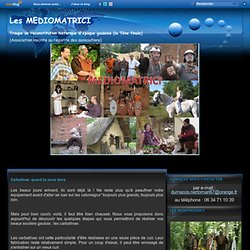 Carbatinae, quand tu nous tiens - Les Mediomatrici