Education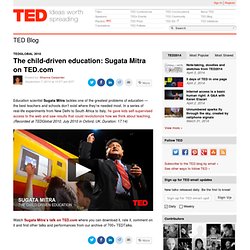 education TED Weekends reimagines education At TED2013, Sugata Mitra accepted the TED Prize for 2013 with a striking talk. His wish: for children to learn about any variety of subjects through self-organized learning.
The child-driven education: Sugata Mitra on TED.com
Intercultural understanding
Bono: The good news on poverty (Yes, there's good news)
Julian Baggini: Is there a real you?