Product Design
Flyerfolio – A showcase for awesome flyer designs. 22 Beautiful Example of Brochure Designs. We received a great response to our readers when we showcase the 60+ Most Beautiful and Creative Business Cards Design a months ago.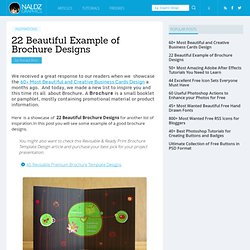 And today, we made a new list to inspire you and this time its all about Brochure. A Brochure is a small booklet or pamphlet, mostly containing promotional material or product information. This Awesome Urn Will Turn You into a Tree After You Die | Design for Good. You don't find many designers working in the funeral business thinking about more creative ways for you to leave this world (and maybe they should be).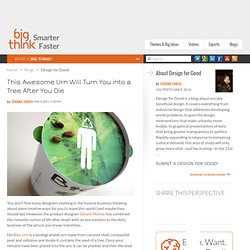 However, the product designer Gerard Moline has combined the romantic notion of life after death with an eco solution to the dirty business of the actual, you know, transition. His Bios Urn is a biodegradable urn made from coconut shell, compacted peat and cellulose and inside it contains the seed of a tree. Once your remains have been placed into the urn, it can be planted and then the seed germinates and begins to grow. You even have the choice to pick the type of plant you would like to become, depending on what kind of planting space you prefer.
Apresentaçao Romenia - Creative Post-it Notes. Modern sticky notes come in all shapes and sizes.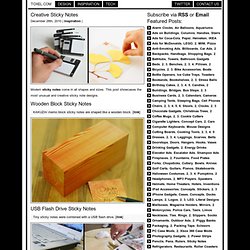 This post showcases the most unusual and creative sticky note designs. Wooden Block Sticky Notes KAKUZAI memo block sticky notes are shaped like a wooden block. [link] USB Flash Drive Sticky Notes. StationeryStyle | Print design inspiration. Business card, flyer, poster, logo and package designs. 30 most creative calendar designs. Get inspired by this collection of creative calendars.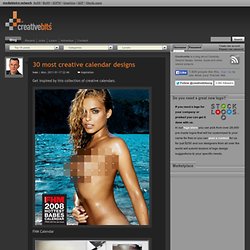 FHM Calendar Harley-Davidson Handlebars Calendar Walther Sporting firearms Target calendar.
Fashion. Packages. Furniture.
---