Product
Launching a new blog isn't dissimilar to launching a startup.
A blog is a mini-startup - Leknarf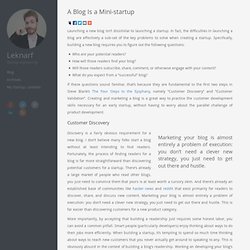 2012 David O. Selznick Producers Guild Award Tribute to Steven Spielberg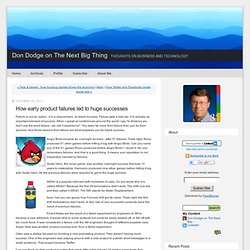 How early product failures led to huge successes
Failure is not an option...it is a requirement...to future success. Failure gets a bad rap. It is actually an important element of success. When I speak at conferences around the world I say "In America we don't use the word failure...we call it experience".
How to Increase Product Profitability After Launch
LUXr - the lean user experience residency By Josh Seiden , One-half of the LUXr NYC team Recently, thanks to my friend Janice Fraser , I've had the good fortune of being exposed to the Lean Startup movement. I've been thinking and writing and talking about Lean User Experience for a few months now and have noticed that there doesn't seem to be a simple explanation of the concept on the web yet.
Program - LUXr
How To Make Your Product Stand Out Without Going Broke
Memory Inception: Three Keys To Creating A Great User Experience For Your Product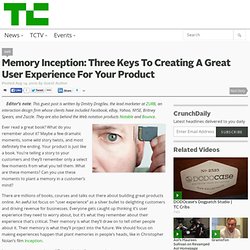 Editor's note : This guest post is written by Dmitry Dragilev, the lead marketer at ZURB , an interaction design firm whose clients have included Facebook, eBay, Yahoo, NYSE, Britney Spears, and Zazzle. They are also behind the Web notation products Notable and Bounce . Ever read a great book?