Product
Launching a new blog isn't dissimilar to launching a startup.
A blog is a mini-startup - Leknarf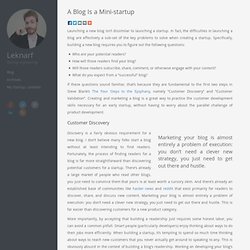 2012 David O. Selznick Producers Guild Award Tribute to Steven Spielberg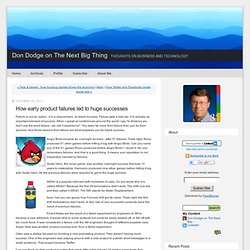 How early product failures led to huge successes
Failure is not an option...it is a requirement...to future success. Failure gets a bad rap. It is actually an important element of success. When I speak at conferences around the world I say "In America we don't use the word failure...we call it experience".
How to Increase Product Profitability After Launch
LUXr - the lean user experience residency
Program - LUXr
How To Make Your Product Stand Out Without Going Broke
Memory Inception: Three Keys To Creating A Great User Experience For Your Product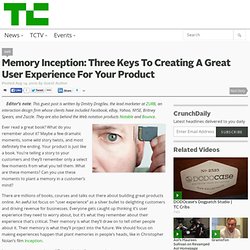 Editor's note: This guest post is written by Dmitry Dragilev, the lead marketer at ZURB, an interaction design firm whose clients have included Facebook, eBay, Yahoo, NYSE, Britney Spears, and Zazzle. They are also behind the Web notation products Notable and Bounce. Ever read a great book?