Cuisine
The Faux Gourmet
Bagelmonster's Blog
Peel and cut the onions into thin wedges.
Onion Bhajis (Indian Pakora Recipe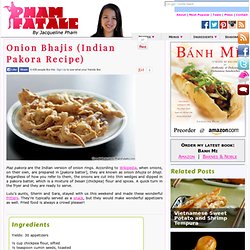 Indian food Recipes Indian curry recipes INDIAN RECIPE COLLECTION - Easy to cook Indian dishes, Indian food recipes, fat free Indian recipes, Indian snacks, vegetarian recipes, meaning of Indian spices.... Indian Vegetarian food recipes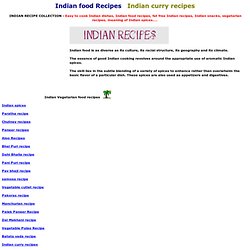 Indian food recipes, indian currey recipes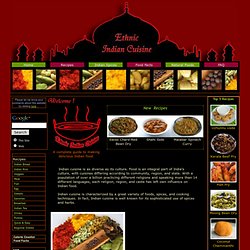 Please let me know your comments about this website by clicking here ... Indian cuisine is as diverse as its culture. Food is an integral part of India's culture, with cuisines differing according to community, region, and state.
Ethnic Indian Cuisine - A Complete Guide To Cooking Delicious Indian Food - FREE Recipes
The Wednesday Chef
Conversion Tables @ Cook Advice
My Sister's Kitchen