Rpg podcasts
Porcelain Llama Theater
Role Playing Public Radio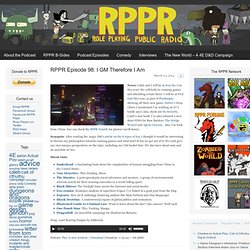 Obsidian Portal, the campaign tracking website, has launched a Kickstarter to pay for site upgrades.
RPPR Actual Play | Role Playing Public Radio's recorded RPG sessions
RPPR Community AP Podcast | Actual play recordings from the expanded RPPR community | Page 8
A Hyrule United: D&D 4th Edition Legend of Zelda, Episode 2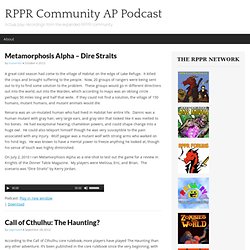 Home - The Alexis Dragon Tavern Webcasts
RPGMP3 - Dungeon ON!
The Gutter Skypes ! -
Session 113 Released in February 2013 Game Mastered by anim5 THE GUTTER SKYPES ! " Leopard Women of Venus" ( Perfidy !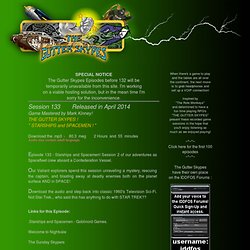 Monkeys Took My Jetpack
Hi, gang.
Monkeys Took My Jetpack » Blog Archive » Monkeys Took My Jetpack #11: Shattered