SkyVector: Flight Planning / Aeronautical Charts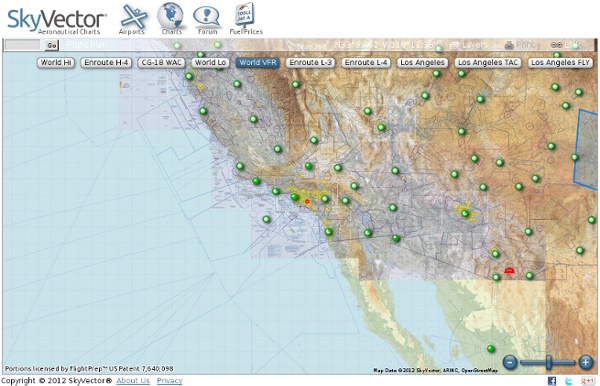 Aeronautical Information Package • Aviation • wrightde • Navigation • Flight + Aviation tools (tracking, fuel...)
VATSIM - Pilot Resource Centre (PRC) Navigation Charts and Flight Planning Tools Created and Maintained by Neil Dewson-Smyth and Chad Black Last update 070121 - MB There are hundreds of places that navigation charts can be found, both on the internet and at local flying shops. The links provided on this page are for flight simulation use only and are not posted for use in real world aviation. Please note that all links are to external websites over which we have no control. Sites may be VATSIM related or in many cases are real world AIP (Aeronautical Information Publication) Transporting the CIA A-12 Blackbird By Frank Murray, A-12 Pilot and Roadrunners Internationale Historian The Challenge of Transporting the A-12s to Area 51 - V.2 Foreword: This piece of the History of the Lockheed A-12 is dedicated to the memory of Dorsey G. Kammerer.
My portfolio | NAPP Portfolio Learning about Typography part 4 Typography is such a big part of design, and yet it can be daunting and scary and passed over by us as designers because we just are not really aware of the rules and what to do. Cameron Chapman has done a series of wonderful articles that I came across that I wanted to share the links with you so that you and I can become better type practitioners. So make sure you go over to Noupe.com and check out this final article in the series and then maybe follow some of the links that Cameron has provided to learn even more. Flight Simulator Aircraft Dynamics and Navdata Adacalc is an accurate aeronautical calculator including the following modules: ICAO standard and non-standard atmosphere: high precision calculation of all atmosphere parameters (including standard ratio) up to a geometric altitude of 85 km Speed calculations: calculation of any speed (CAS, TAS, EAS, Mach, TAT) at a given altitude and temperature, based on exact equations (compressibility equations) Changeover level for any IAS-mach pair of values
RunwayFinder - Aeronautical Charts - Flight Planning RunwayFinder will be shutting down at the end of February. It's been a great 7 years, but it's time to fold her up. While I understand AeroNav's need to re-capture costs, the new chart fees along with other licensing fees will put RunwayFinder firmly into the red. Aeronautical Information Package (AIP) | Airservices The following Airservices Australia Aeronautical Information Service (AIS) online material and publications: Aeronautical Information Package (AIP) Book; AIP Supplements and Aeronautical Information Circulars (AIC); Departure and Approach Procedures (DAP); Designated Airspace Handbook (DAH); and En Route Supplement Australia (ERSA), (together, the AIS Publications) are the copyright of, or are licensed by, Airservices Australia. Conditions of use The AIS Publications may be displayed and viewed on screen in an unaltered form (which retains this notice) for personal, non-commercial purposes only. For the avoidance of doubt, personal use does not include use for internal business purposes.
First Person: My Uncle Was First to Fly Over Everest Eighty years ago this month, my uncle steered his open-cockpit Houston-Westland biplane toward Tibet, a young explorer hoping to be the first to set eyes on the summit of Everest. Uncle Douglo is how I've always thought of him, but his name was Douglas Douglas-Hamilton, Marquis of Douglas and Clydesdale. Most people knew him as just Clydesdale. Also with him, as "observer," was Stewart Blacker. Although primitive by today's standards, their plane was a marvel of its day, with its supercharged Pegasus engine capable of soaring above 40,000 feet.
Lexington Park Weather Report in Maryland (20653) Details for Friday, April 11 (Evening) Evening: Cloudy with a few showers. Low 54F. SW winds at 10 to 20 mph, diminishing to less than 5 mph. Chance of rain 30%. Flight Simulator Navigation What a beautiful sight—a DC-3 coming in for a landing. Welcome to this navigation tutorial devoted to Flight Simulator enthusiasts. This opening picture attests to my not-well-hidden love affair with the DC-3. You'll see more DC-3 pictures as you progress through this site, but not exclusively. Navigation is quite easy to learn and understand. Thousands of aviation students throughout the world are doing that right now either in aviation ground schools, at home with video-taped lessons, or with self-study books.
Flight Planning & Online Logbook | iFlightPlanner Flight Planning Quick Tip: Show, Hide Planner & NavLog This Flight Planning Quick Tip shows you how to show and hide the Planner and NavLog consoles on the Flights tab in iFlightPlanner for iPad. » Read more... New, High-Resolution VFR Sectional & IFR Charts With the release of iFlightPlanner for iPad v2.0, all iFlightPlanner products now feature the FAA's new high-resolution VFR and IFR charts as of the April 3, 2014 data cycle. » Read more...
Real world flightplan database for flight simulator use Since 2005 we have been serving the flight sim community with full, real-world flightplans with alphanumeric callsigns for those who wish to achieve "as real as it gets". Due to the AIRAC navdata not being free of charge anymore, we cannot update old flightplans. We serve as both an extensive archive of (mainly) European airline flights and a very regularly updated source of new flightplans. Although the flightplans we source are real-world, as strongly advise them for flight simulation use only. Bugatti - REVE BLEU - the "Blue Dream" will finally fly! by Scotty Wilson Bugatti's Only Aeroplane Ettore Bugatti was a master at fusing art and technology. He built eight-thousand exquisite automobiles, but he built only one aeroplane. The Bugatti 100P - designed by Belgian engineer Louis de Monge - was an art-deco classic and the most technologically-advanced airplane of its time.
The Russell Brown Show - Advanced Masking with Photoshop CS5 Share this Episode Adjust your embed size below, then copy and paste the embed code above Community Translation Virtual AGC Home Page This Project The purpose of this project is to provide a computer simulation of the onboard guidance computers used in the Apollo Program's lunar missions, and to generally allow you to learn about these guidance computers. Since this can be quite intimidating, we invite you to look at our "kinder and gentler" introductory page before immersing yourself in the full, gory detail presented by the bulk of the website. The video clip above (courtesy of user Dean Koska and YouTube) illustrates some of the cute things you can do with Virtual AGC if you're of a mind to do so. Dean compiled our simulated AGC CPU to run on a Palm Centro—explaining that a regular Palm was too slow. He created his own simulated display/keypad (DSKY), presumably aided by the developer info we provide for just such a desire.
Recreational Flying • INTERNATIONAL FLIGHTS • flying • Aviation • Navigation/Flightplanning • Navigation • utilitaires • Sectional Charts • Flying • merlinthefrog • Aviation • thomwilliams • USA • eloise1111 • Flight Sim • Traveling • FlightSimulator • KFLL_KDFW • mmacey